Countrywide Loans Possibly More Harmful Than $8.8B
After posting a loss of $8.8 billion due to the far-reaching effects of the housing bust, Bank of America's situation may become even drearier. A court filing says the financial institution could owe $27.5 billion or more to investors in Countrywide mortgage securities.
A group of six Federal Home Loan Banks filed the report on Thursday, and if the amount is accurate it will dwarf the original settlement of just $8.5 billion. Their stake in this claim is that they collectively hold $8.8 billion in mortgage-backed securities tied to the settlement.
There are many investors with similar interests, and if Bank of America (NYSE: BAC) is required to repurchase all the soured Countrywide loans that were misrepresented, this group of six argues that a reasonable settlement could be astronomically higher, closer to the range of $22 billion to $27.5 billion rather than $8.8 billion to $11 billion.
Read: Bank of America Earnings Contrast to Wells Fargo
However, CEO Brian Moynihan in an interview with the L.A. Times explained that his institution is finally getting the housing and mortgage problems under control. He was confident that the bank is moving forward in dealing with demands to buy back Countrywide loans from investors as well as gaining control over the huge volume of distressed mortgages that the nation's largest provider of mortgage customer service inevitably incurs.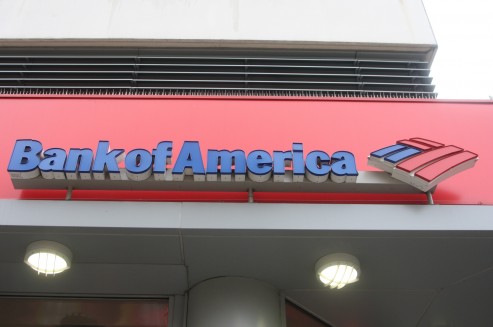 Although much work still needs to be done, Moynihan reported that the bank is dealing with delinquent borrowers faster than new delinquencies can come up.
He reinforced this with a promising statistic: the number of loans that have fallen at least 60 days behind on payments, a sign of bad times to come, has declined 5% from the first quarter this year to the second.
Furthermore, BofA has caused loans 90 days or more past due — uncomfortably close to default — to decline as well with loan modifications, short sales and other methods to help loans get back to more manageable levels.
However, amidst all the good news from Moynihan, the settlement looms as a dark cloud of uncertainty. BofA's efforts to fix the issue of so-called mortgage putbacks need to be dealt with very carefully because every time the proposed settlement is questioned, its whole legitimacy is under fire. This prompts a growing number of investors to question its adequacy, and will continue to draw criticism as long as the bank cannot come up with a reasonable solution.
Ask a Question