Chase Ink Classic Business Card Unveiled With Improved Rewards
The new Ink Classic card offers an accelerated rewards program that offers more savings for business owners.
Ink from Chase, the business card portfolio of JPMorgan Chase (NYSE: JPM), introduced the new Ink Classic business credit card that touts a better rewards program.
Replacing the Ink Reward Yourself Something Special card (formerly known as Ink with Ultimate Rewards), the rewards earning structure matches that of the Ink Cash card.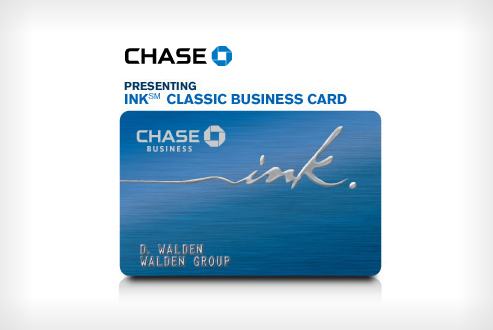 The new Ink Classic offers the opportunity to:
earn 5 points per dollar on the first $25,000 spent on office supplies, wireless services, landline communication and cable services per year;
earn 2 points per dollar on the first $25,00 spent on fuel and lodging;
and earn 1 point per dollar spent on everything else.
Like its previous version, Ink Classic continues to extend a 0% introductory APR for 6 months with no annual fee.
"recognizing that small business owners put their heart and soul into their businesses, we're attempting to make their investments more rewarding by offering points and cash back for office supplies and telecommunication services-expenses that are vital to most small businesses," said Richard Quigley, president of Ink from Chase, in a press release.
The old Ink Reward Yourself Something Special card only offered the ability to earn 2 points per dollar spent on airfare booked through Chase Ultimate Rewards and 1 point per dollar spent on everything else.
Compared to Ink Cash, the Ink Classic card is the better option for the business owner with regular travel expenses. Ink Classic also offers double points when airfare is purchased through Ultimate rewards and allows points to be redeemed for air travel.
One attractive perk is complimentary access to over 600 airport lounges worldwide for one year for two members.
Ink Classic, like all other Ink Business cards, is compatible with the Jot mobile application, which lets business owners tag their purchases under specific expense categories for simple, real-time accounting on their smartphones.
Ask a Question