Beta Testing Over, Intuit QuickBooks Push Android App
Intuit announced that their popular small business accounting software Quickbooks for Android devices has been updated, allowing QuickBooks customers to access data on-the-go.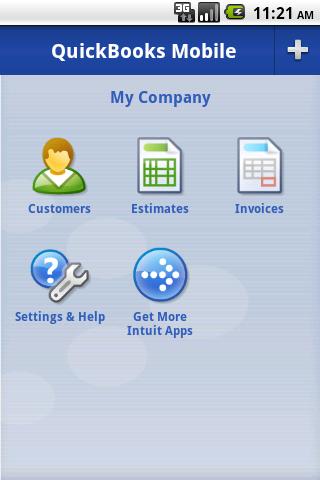 Originally launched June 30th, the company states that the app is now out of testing and the bugs that some users have identified have been identified and fixed.
QuickBooks desktop software and online program provide easy-to-use online accounting software for small businesses including the ability to see key customer information at a glance with Customer Snapshot, invoice multiple customers at once with Batch Invoicing and manage many receivables with Collections Center.
With desktop software, accounting tasks can only be performed on the local computer. The mobile application will be able to automatically sync with desktop software and online, even with QuickBooks desktop Pro and Premier. The features of the app will allow small business owners to:
View customer details, including the ability to see changes and additions in contact information
Update contact info on your cellphone through automatic syncs between QuickBooks and the Android
Secure sales by creating on-the-spot estimates
Create, manage, and email invoices on the job
About QuickBooks
As the basis for the mobile app, QuickBooks Online accounting software lets you track sales, create invoices, and monitor expenses. With the addition of online banking, online payroll and time tracking capabilities, financial management features in QuickBooks Online are even stronger.
QuickBooks Online is a VeriSign Secured product, so your data is always safe and protected with the best encryption technology available. And because it's online it's automatically backed up on the servers to provide both convenience and security.
Since having an efficient invoice system is key for a small business, one of the most popular features of QuickBooks is invoicing and invoice templates. Their free invoice forms are easy to use, allowing you to fill in a few quick fields to issue and track invoices and letting you get paid quickly.
If you don't have Qickbooks yet, QuickBooks Online offers a free accounting software trial, so you can try before subscribing.
Ask a Question