Saving Money on your Mobile Phone Bill
Mobile phones are meant to simplify life, but when you aren't aware of how carrier services work, your life can become stressful and expensive. Here are some ways to save money on your mobile phone bill.
First off it's important to choose the right plan for your phone usage. Getting the right amount of minutes and texts, as well as features like Internet data, is the best way to save money on your bill. Paying for minutes, texts and data that you don't use can be expensive.
Throughout the month, keep track of how many minutes and texts you have used. You can have your account balance and stats texted to you at any time or check them online.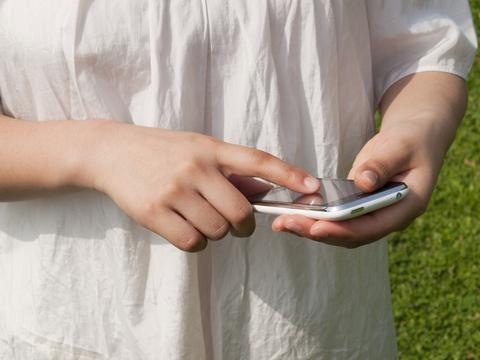 Voicemail charges
Check your carrier's charges for your voicemail service. Some mobile provider's charge you to listen to your voicemail, so try to get that included in your free minutes, if the service is not offered free of charge.
Roaming when Abroad
Roaming is when you use your phone outside of the designated service area provided by your carrier. To avoid it, pay attention to the roaming display that appears on your phone when you leave your "home area." Check your settings on your mobile phone and if possible turn "Roaming" off, that way when you are abroad you will not be able to accidently do anything on your phone that will result in an enormous bill when you get home.
Try selling your old mobile phone
Instead of throwing away your phone when you are ready to upgrade, sell it for some quick cash or trade it in to a provider for credit towards a new one. Recycling preserves the environment and saves you money.
Try a SIM Only Contract
When you change to a new carrier, you might have to buy one of their "authorized" phones, which can cost you more over time.
A better option is to try a SIM Only contract. If you are happy with your phone then a SIM Only deal is perfect. With a 30 day rolling contract, if you are not happy with the provider all you need to do is cancel and get a new SIM Only contract with another provider. It saves money in the long run and is also more flexible.
Plans or Promotions upgrade
Try speaking to your phone carrier and ask about new plans and promotions that are available. You can mention that you are considering switching to another company and tell the carrier that you are searching for a more cost-efficient phone plan, and ask if your needs can be met.
Family Plan
A Family plan offers various features, and they are less expensive than paying for several individual contracts. Some plans provide free add-on phones, while others offer unlimited minutes or texting. By taking some time to consider your family's needs, you will quickly see the savings add up.
Downloads
Limiting the amount of downloads and picture messages can save you quite a lot of money. A good idea is to send your pictures through a home computer rather than with your phone, also avoid adding unnecessary applications. Apps are generally cheap individually, but they can add up quickly.
Finding different ways to contact customer services
Contacting customer services can add up when you need to speak with a company representative. You may use the free app downloadable for smart phones, which changes digits within service numbers to make them free. Then, the calls simply deduct from your cyclical minutes.
Try some of these tips to save you money on your mobile phone bill!
Article written by Spencer Hogg from the SIM Only website where great SIM Only contracts can be found.
Ask a Question