FICO 8 Credit Scores: New Laws May Help Expedite Standardization
Thanks to new disclosure rules, some consumers now have access to credit scores that were previously unavailable. But, others still won't be able to get them.
Detail-oriented consumers may feel duped to learn that the FICO scores they purchased aren't exactly the same risk model utilized by lenders to price their credit cards, auto loans, and mortgages.
The FICO credit score has been the age-old metric to gauge a borrower's credit risk. In 2009, FICO released the FICO 8 credit score that provided a better analysis of consumer creditworthiness.
Unlike the regular FICO score, the FICO 8 score cannot be purchased by consumers, who lack the exact information used by lenders to approve or reject their loan applications.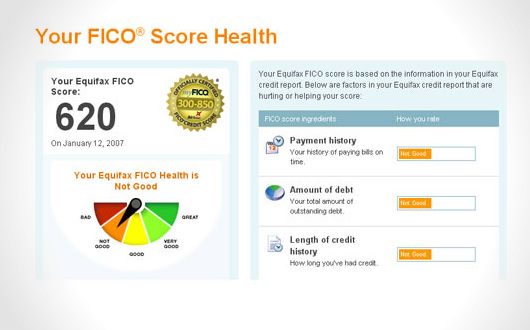 A new rule under the Dodd-Frank Financial Reform Act that went into effect last week requires lenders to disclose credit scores – including FICO 8 scores – to consumers when an application is denied or an adverse action affects credit terms.
An American Express spokesperson said that the company used FICO 8 scores as part of the credit card application approval process and that these scores would be disclosed to consumers as required by the new rules. American Express is the largest U.S. credit card issuer by purchase volume in 2010, according to a February 2011 Nilson Report.
"The FICO 8 Score will complement our ability to manage and responsibly grow our portfolios," said Shanan Bentley, senior vice president at Citi, when the lender announced in June that it would begin assessing consumer credit risk with FICO 8 scores.
Bank of America®, Chase, and Discover spokespeople reaffirmed that the lenders will comply with the new credit score disclosure rules but did not say that they used the FICO 8 score to determine creditworthiness.
Capital One did not reply to a request for comment on this column.
Currently, over 3,500 lenders in the U.S. use FICO 8 scores, according to FICO. So, many consumers now have access to this better risk model while lenders can make safer bets when handing out credit.
But, what about consumers who have stellar credit histories? They have no way to get a peek at the more accurate FICO credit scores because their excellent credit records excludes them from receiving FICO 8 Scores.
Adopt & Standardize
The FICO 8 Score is more sensitive to balances close to card limits, more forgiving of isolated late payments, and harsher on multiple late payments. Consumers who tag along as authorized users of a credit card will see reduced effect on their own credit scores if they are strangers to the original accountholder. Additionally, collection accounts with balances of less than $100 are ignored from the score calculation.
According to FICO, the FICO 8 score does not deviate from the previous formula by more than 20 points. Both versions have the same 300-850 score range. However, interest rates for scores of 690 and 710 could mean a difference of thousands of dollars over the life of a loan.
FICO stated that lenders are testing the new score model and the company plans on working with credit reporting agencies to make FICO 8 scores available for purchase as lender adoption increases.
In the name of equality and fairness, FICO should offer these scores sooner as a large number of consumers cannot view the same credit scores used by lenders. A FICO spokesperson did not reply to request for comment.
The discrepancy in risk metrics may lead to some consumers applying for loan with inaccurate credit scores and end up getting rejected. Plus, they'll lose some more points since the bank conducted a credit inquiry.
Ask a Question