U.S. Mint Blocks Card Purchases of Circulating $1 Coins
Abuse and misuse of a well-intended government program leads to an action that puts an end to rewards-hoarding activity by card users.
The U.S. Mint Direct Ship Program will cease sales of $1 coins to customers who want to makes purchases with credit and debit cards starting July 22.
The Circulating $1 Coin Direct Ship program has the main objective of fostering widespread adoption of $1 coins, which the Mint wants to serve as a replacement for $1 paper bills. Because the coins last longer, the Mint expects to save on production costs as $1 paper notes have a much shorter lifespan and need to be regularly reprinted.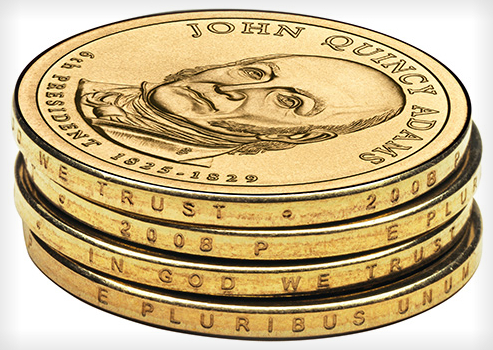 Prior to the new rules, the Mint allowed customers to purchase $1 coins – in boxes of $250 – with credit cards and debits cards under the program. Many customers repeatedly bought boxes of $1 coins, with no taxes or shipping charges, and deposited them into the bank to pay off the bill.
Read: Beyond Bank 'Deadbeats' to 'Fat Cat' Customers
All the while, they earned rewards and the banks send these coins back to the Federal Reserve – deviating from the intended purpose of injecting them into nationwide circulation.
A notorious accomplice to this abusive practice was the AARP Visa Card from Chase, which offers 5% cash back on all purchases for the first 6 months. A dedicated cardholder can purchase thousands of dollars in coins in 6 months and earn hundreds in cash back.
"The Mint had undertaken several aggressive internal and external actions to mitigate this issue, including restricting chronic and repeated use of credit cards, contacting customers who frequently placed large numbers of orders to ensure they were using the coins for legitimate business purchases and other measures," said the Mint in an announcement.
Now, individuals can only participate under the Direct Ship program by purchasing $1 coins with a check, money order, or wire transfer. Other coins from the U.S. Mint are still available for purchase with credit cards and debit cards but they're not as easily abused.
Ask a Question