Bank of America Helps the Mortgage Crisis
In California Bank of America® has decided to participate in Keep Your Home California's Principal Reduction Program, while in other cities like Cleveland the damage is done, and the bank will bulldoze the many foreclosed and abandoned houses it has given up on selling.
Keep Your Home California was developed for eligible homeowners behind on their mortgage payments to lower their outstanding mortgage balances and avoid foreclosure. Despite the looming debt crisis, the program is federally funded and part of a $2 billion effort to help those least fortunate families remain in their homes. This will ease the high foreclosure rate in California State, which according to the RealtyTrac Midyear 2011 Foreclosure Market Report is the third highest in the nation at 1.96 percent or one in 51 households recording a filing in the past six months. California trails behind only Nevada and Arizona.
Cleaning up the neighborhood
Meanwhile, other cities with massive amounts of foreclosed homes have to deal with it in other ways. Bank of America® (NYSE: BAC) foreclosed on 40,000 homes in the first quarter of this year, which in turn loaded up the massive Charlotte, North Carolina-based lender with taxes and maintenance costs on all those properties. Therefore, the bank has decided to "donate" these blighted crime-ridden houses to neighborhood stabilization entities that plan to demolish them.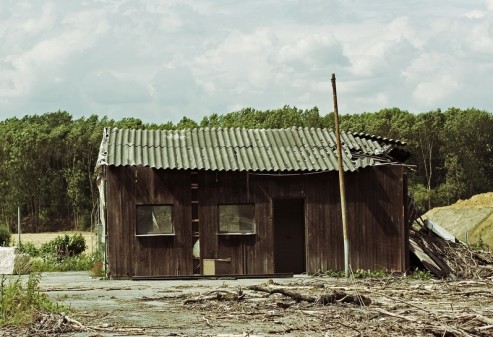 Bank of America® plans on donating 100 foreclosed homes in the Cleveland area for this purpose, as well as 100 properties in Detroit and 150 in Chicago. Analysts expect that up to nine more cities may be added by the end of this year. This is really the best method of disposing of these pretty much uninhabitable houses, as it will allow the bank to receive a small tax break and will garner some good public relations: Bank of America® cleans up the neighborhood.
BofA extends a hand to the Californians
The Keep Your Home California Principal Reduction Program requires the mortgage investor, in this case Bank of America®, to match dollar-for-dollar the amount provided by the federally funded program. Therefore, if the Keep Your Home program is providing the maximum allowable assistance of $50,000 in principle reductions, BofA must match that for total reductions of $100,000.
Read: Housing Losses Cost $50 Billion for Bank of America®
Bank of America® also participates in two other Keep Your Home California programs: Unemployment Mortgage Assistance and Mortgage Assistance Reinstatement. The former provides up to $3,000 per month for six months to help struggling homeowners who lost their jobs, while the latter will help pay for past due first mortgage loans for homeowners in danger of foreclosure. In that case funds are limited to past due payments to a maximum of $15,000.
Homeowners with questions about the programs may call Keep Your Home California toll-free at 888.954.KEEP (5337) or visit www.KeepYourHomeCalifornia.org.
Ask a Question