FinovateFall 2011 Demo Roster Unveiled
Over 60 companies are unveiled on the demo roster for Finovate Fall 2011, to be held in late September.
With a little less than two months left before FinovateFall 2011, the list of over 60 presenting companies is revealed to
Slated for September 20 and 21, FinovateFall 2011 will showcase the latest innovations in financial and banking technology in Manhattan, New York City. The conference will feature fast-paced, 7-minute demos from the roster of handpicked companies ranging from major corporations to young start-up companies.
Attendance by leading financial executives, venture capitalists, press, industry analysts, bloggers, and fintech entrepreneurs is expected to exceed 650 at FinovateFall 2011, possibly the largest Finovate gathering ever. Tickets to last year's FinovateFall sold out nearly three weeks before the event.
This year's show will be held at Pier 92 – a larger venue to accommodate the predictably larger crowd.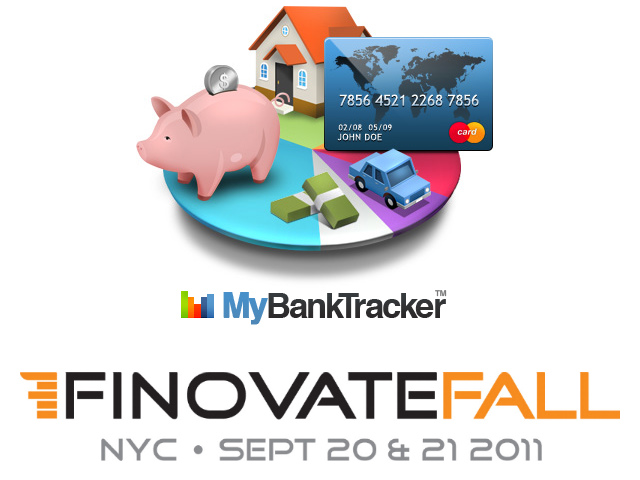 Of the announced presenters, some of the companies' newest innovations and developments that MyBankTracker.com is looking forward to include:
BankSimple
BillGuard
FamZoo
Mitek Systems
Offermatic
To view the entire list of the demoing companies at FinovateFall 2011, click here. More companies will join the list as the event draws closer, due to requests to keep their identities confidential – which may offer some welcome surprises.
MyBankTracker.com most recently participated in the FinovateSpring 2011 conference in San Francisco, where we announced the launch of Plentifi, a community and open forum to discuss all money-related topics with the goal of obtaining financial success.
Also, MyBankTracker.com has partnered with Finovate to provide press coverage of all the captivating, cutting-edge technologies and innovations that catch our eyes during the showcase.
If you would like to join us at FinovateFall 2011, early-bird tickets are currently available for $100 off the regular ticket price until August 21, 2011. Through our partnership with Finovate, we're able to offer an additional 10% discount to our readers – just enter discount code MyBankTracker10 when you register.
Ask a Question