BB&T Expands ATM Network With 100 New ATMs
BB&T is improving self-service banking by adding ATMs with new customer features.
BB&T (NYSE: BBT) has ordered 100 new Diebold automated teller machines with enhanced technology and security.
To be installed at branches and stand-alone locations across nine states, the ATMs will deploy touch-screen capabilities that Diebold says is a new functional feature to BB&T's self-service network.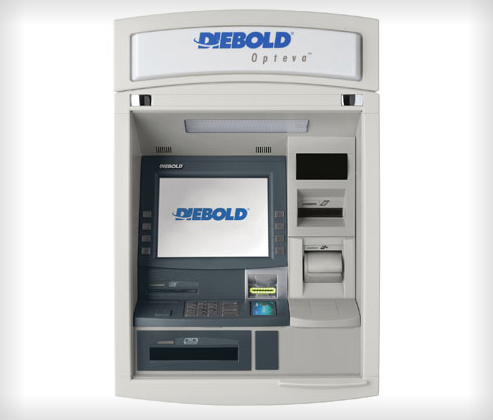 Touch-screen functionality can be viewed as a security measure against one low-tech scam where thieves glued certain buttons on a keypad and stole from customers when customers went to ask for help.
Also, the new ATMs will have personal identification number (PIN) pad shields that covers a user's PIN is entered. The contraption is an effort to prevent fraudsters from stealing customer PINs.
In a scam called card skimming, criminals install hidden cameras to record customers entering their PINs while a camouflaged device skims card stripe information. Replicate cards are created and stolen PINs are used to retrieve cash from victims' accounts.
Read: 3 New ATM Scams to Watch Out For
The Diebold ATMs would be able to accept up to 30 envelope-free checks at a time and a separate module would allow for up to 100 notes for deposit.
"The 2011 ATM purchase agreement continues a long business relationship between BB&T and Diebold. We're proud to say that the bank's network now includes nearly 1,200 Diebold terminals," said Charles E. Ducey, Jr., executive vice president of North America operations at Diebold., in a press release.
"We are excited about working with BB&T to add new ATM technologies, services and security features that enable customers to have a better and more secure banking experience."
According to BB&T's website, the Winston-Salem, North Carolina-based bank currently operates over 2,400 ATMs throughout twelve states. Installations of the new Diebold ATMs have begun and are expected to complete by the end of 2011.
Ask a Question