Consumer Still Want More Transparency in Checking Account Terms
While it may not come as a surprise to some, new research continues to show that an overwhelming majority of Americans want greater transparency from their banks when it comes to the terms, conditions and fees associated with their checking accounts.
The information, made available from a new poll from the Pew Health Group's Safe Checking in the Electronic Age, showed that nearly three-fourths of U.S. checking account holders wanted greater transparency when it came to their checking accounts. The data also cut across party lines, with 81 percent of Democrats, 66 percent of Republicans, 62 percent of Tea Party affiliates and 65 percent of Independents stating they wanted greater disclosures.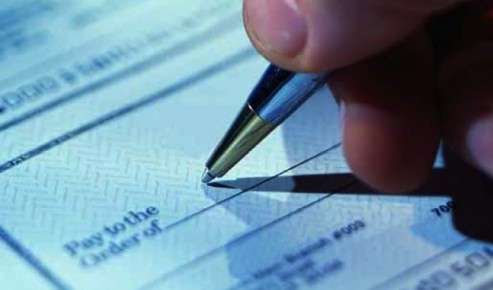 Pew's Safe Checking in the Electronic Age project is more than two years old and aims to "restore transparency, fairness, responsibility and free market principles," to checking account products. The organization surveyed 805 checking account customers between July 5-10 to form the basis of its study. Just some of the information consumers want out of their banks with respect to their checking accounts included:
A summary of information about overdraft options offered, how such options work and associated fees (83 percent)
A one-page summary disclosing checking account terms, conditions and fees (78 percent)
The removal of overdraft fees based on how much it costs banks to provide overdrafts (69 percent)
"Regardless of political affiliation, the majority of Americans with checking accounts view stronger oversight of this financial product as a positive move," said the project's director Susan Weinstock in a statement."As the Consumer Financial Protection Bureau begins its directive to protect American consumers, we urge the bureau to make checking accounts, which nine out of 10 adult Americans currently have, safer and more transparent."
Calls For Transparency in Checking Account Products Grow:
Over the past few years federal regulators have passed legislation requiring greater transparency from companies providing financial services to U.S. consumers. Part of the regulations enacted by the Dodd-Frank Act of 2010 called for the establishment of the Consumer Financial Protection Agency, which officially opened for business on July 21. Part of the bureau's core function is to protect consumers from undue fees associated with financial products such as credit cards, checking accounts and investment products.
Read: Financial Reform Bill Passed By U.S. Senate
According to research released by Pew earlier this year, the median length of a checking account disclosure is 111 pages, which ultimately makes it harder for consumers to compare account terms and conditions between banks.
Do you think your bank could do a better job at disclosing terms associated with your checking account? Sound off in the comments section and let us know.
Ask a Question