Union First Market Bank Goes Mobile
Union First Market Bank took a big step to keep up with the rapidly advancing banking industry,as it has launched three mobile banking offerings today: mobile web, text message banking and an iPhone app.
Community banks all over the country are competing with giants banks to stay relevant, in addition to touting great customer service and convenience. By offering this complete suite of services, Union First Market Bank becomes the largest community bank in Virginia with complete mobile banking products and services.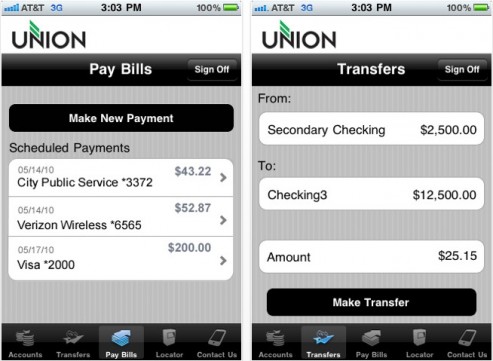 "Mobile banking is no longer an exclusive product from large national or regional banks," said G. William Beale, chief executive officer of Union First Market Bankshares. "Union First Market Bank now offers consumers the tools to bank when, where and how they want. We're able to rollout new products and keep the cost of banking low because of our large branch footprint and financial strength."
Starting today, iPhone users who bank with UFMB can download the Union First Market Mobile Banking app from Apple's App Store. Other smartphone users can access the mobile site at m.bankatunion.com to see account information. Finally, customers who want to bank via text messaging can set up this service within Online Banking on the bank's host site.
Online Banking Trending
Online banking has made tremendous strides over the past years according to recent surveys. It has successfully transitioned from early-adopters to mainstream users, with analysts predicting only more traffic in the mobile banking world in the coming months. According to Fiserv, a financial services technology company, 80 percent of all internet users in the United States use online banking in some capacity, with half that paying their bills online.
Read:Financial Accounts Accessed By 30 Million U.S. Mobile Device Users in Q4 2010
As shown, financial institutions of all sizes have made it a priority to improve online account management and bill-payment capabilities, with the most proactive rolling out mobile sites and apps to allow customers to perform tasks such as setting up a new account or depositing a check without even visiting a branch.
Ask a Question