Small Business Owners Try to Stay Positive
According to two separate sets of data concerning small businesses, hiring and economic projections are up overall, but there is still concern among the owners that our economy remains far away from a rebound. Most have pushed off expectations for recovery until 2012 or later.
The Intuit Small Business Index for the month of July shows that compounding consecutive increases in hiring has contributed to the effect of small businesses hiring workers at an annual rate of 2.9 percent. However, an unrelated survey called the Business Confidence Survey by Insperity (NYSE: NSP), a company that provides businesses with performance solutions, found that although small business owners have slowly proceeded with growth plans, a total of 82 percent are now delaying their expectations of an economic rebound to the first quarter of 2012 or later, or are unsure about it.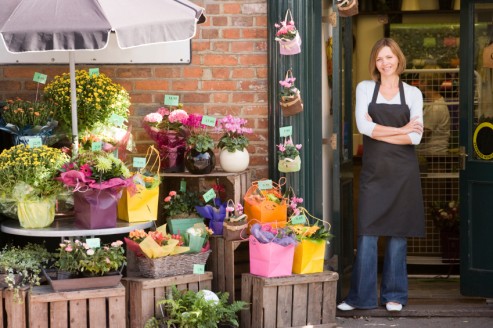 Despite the good news…
The survey performed by Insperity reported mostly good news and high expectations. Some positive findings include:
70% of small business owners are meeting or exceeding 2011 performance plans
52% of those expect a year-over-year sales increase in 2011
32% plan to add new employees this year
This seems to fall in line with Intuit's small business data, which shows that small business owners added around 50,000 jobs in July for a total of 715,000 new positions since October 2009. A bump in hours worked helped keep employees busy for an average of 110.2 hours last month, a 0.7 percent increase from the revised June figure of 109.5 hours.
…Uncertainty looms
However, we're not out of the woods yet. As mentioned, almost all the Insperity respondents are unsureabout our economic recovery, if they even refer to our current progress as a "recovery." The economy itself was listed as the leading short-term concern by 79 percent of business owners followed by rising health care costs. Seventy-four percent listed the federal deficit as the leading long-term concern, but the survey was performed before Obama and Congressional leaders reached a debt deal.
"The lackluster economy combined with significant long-term concerns have caused many owners of small to medium-sized businesses to slow their growth activities," said Paul J. Sarvadi, Insperity's chairman and chief executive officer. "Elevated fears over the national debt, government expansion and prospective tax increases are currently outweighing the natural optimism and entrepreneurial instincts in the small business community."
Despite a concurrence in data, this contrasts almost directly with Intuit's analysis of the situation.
"July's small business data cheers me up," said Susan Woodward, the economist who worked with Intuit to create the Index. "In addition to a steady hiring trend, there is now a solid increase in hours worked and compensation. This means that small business owners are busy, giving their existing employees more work and paying them slightly more."
Whether or not small businesses can pull out of the slump and finally embrace an overall recovery remains to be seen. With some immediate relief to the debt crisis in our grasp, hopefully small business owners' extreme angst about the state of the economy and the sustainability of their hiring plans will transform into more positive projections.
Related: Small Business Loans Made Easier with BoeFly's Fundability Tool
Ask a Question