Verizon Wireless and American Express Team Up Through Serve(SM)
Verizon Wireless customers will soon have the ability to make mobile payments on wireless phones and tablets through American Express's Serve (SM): a digital payments service that allows for person-to -person, online and offline payments.
American Express (NYSE: AXP) announced its plans to integrate Serve on Verizon wireless devices this Monday in a pairing that will expand Serve's customer base by about 106.3 million—the number of wireless subscribers Verizon Wireless has across the United States.
Both companies will work together to source, distribute and simplify redemption of online and mobile offers with certain merchants, and also collaborate with mobile billing provider Payfone to expand payment options for Verizon Wireless subscribers.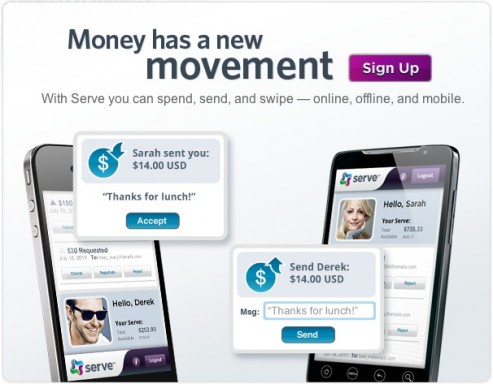 "Serve provides a quick and intuitive way for our customers to use their mobile service in a refreshingly convenient way," said Verizon Wireless president of Enterprise & Government Greg Haller in a statement. "Our commitment to building the entire mobile payments ecosystem, through our Isis joint venture and now with Serve, gives customers incredible new ways to use their mobile devices."
Verizon is now the second wireless carrier to adopt AmEx's Serve platform this year. In mid-July, Sprint Nextel customers with select Android-powered mobile phones were able to use their devices to utilize Serve's mobile wallet functionalities. At the time, Serve's pairing with Sprint Nextel expanded the digital payment providers wireless subscriber base by more than 51 million customers.
Read: American Express Continues to Expand Serve(SM) Mobile Payments Service
Serve accounts are funded with either one's bank account, debit, credit or charge card, or from another linked Serve account. Serve customers also receive a card, which can be used anywhere that American Express is accepted. The service officially launched in March, and Payfone partnered with the service in mid-March, the same week Payfone closed on a $19 million strategic funding round.
Do you currently use American Express' Serve? What has your experience been like? Sound off in the comments section.
Ask a Question