What's Going on with the Debt Ceiling
After many months of near shutdowns, disheartening speeches and plain ol' back and forth it looks like there is an end to the whole debt ceiling debate. Unfortunately, the resolution does not seem like a resolution at all.
After being passed by the House, 269 to 161 on Monday, it was the Senates turn to vote. It didn't take long for the Senate to pass the bill with a 74 to 26 vote the next day. This may seem like an end to what has been a very long road, but many think the road has just gotten longer.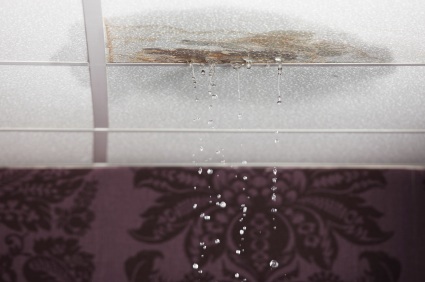 Debt Negotiation Summary
For those of who have not had time to follow all the chaos surrounding the debt ceiling here is a quick wrap up:
Problems began in 2010 when Congress failed to pass a budget for 2011 and surfaced in April 2011 when it was time for House and Senate to figure out and pass a budget. This was where the first points of contention were apparent due to the clear difficulties of House Republicans and Senate Democrats to reach an agreement. April was the same month that the United States nearly experienced a government shutdown.
A shutdown was narrowly averted after the passing of a temporary plan to cut $38.5 billion, enough to fund the government through the end of September. It was at this point that the budget battles really began as the House and Senate could not come to an agreement.
John Boehner, speaker of the House made it clear that House Republicans wanted to see a quid pro quo-like plan in which the debit limit could only be increased if cuts of similar caliber were made. A few days after his announcement the U.S. officially hit the debt limit on May 16, 2011, prompting Treasury Secretary Timothy Geithner to set the August 2 deadline for raising the deadline.
This is where things really begin to fall apart as various politicians speak out against each other, scramble for solutions but result in circles. Towards the end of July it just seemed to be a bipartisan stand still as each party was threatening to veto the others' bill.
What Was the Solution?
Finally, after reaching an agreement over the weekend the House and Senate were able to agree on a plan. In short, the compromise reached allows for a $2.4 trillion increase in total. The increase would take place in various stages, the first of which begins immediately with $400 billion dollars.
The other stages require Obama to request increases within the upcoming months. There has been a special committee set up to focus on finding ways to cut spending in order to justify an up to $1.5 trillion additional increase. There are already cuts outlined for different programs, daily spending and discretionary spending in general. The committee will be made 12 members from both the House and Senate and must find areas to cut by November 23. After their plans are presented to Congress, they have until December 23 to decide whether or not they will accept these spending cuts.
This does sound like they are buying more time, but should they not reach an agreement this time, the bill has a plan to automatically cut spending by $1.2 Billion across the board. Hopefully, these provisions will help politicians reach agreements faster, with less conflict and procrastination.
Ask a Question