HSBC Favors Asia Over US and Europe
HSBC is making radical changes to their workforce, as they plan to hire up to 15,000 people in the rapidly expanding Asian and Latin American markets over the next three years. This is only after they throw out around 30,000 jobs elsewhere around the world.
Stuart Gulliver, chief executive of HSBC (NYSE: HBC), revealed plans on Monday to cut all those workers by 2013, due to strong first half results from its Asian operations despite a weaker than expected performance in Europe. Therefore, the massive cuts will probably most affect workers in Europe and the US and are part of Mr Gulliver's plans to drastically reduce costs by up to $3.5 billion by 2013.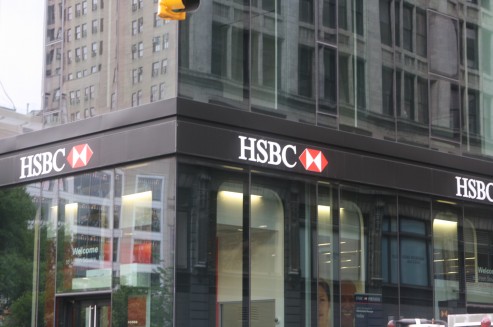 Five thousand job cuts were already announced by the bank, including 700 in each of the UK and France and the rest from the Middle-East and some parts of its weaker Latin American operations. These cuts will offset the hiring spree in emerging markets, with particular emphasis in Hong Kong and Brazil.
"The bank will be hiring three to five thousand people in emerging markets per year," a HSBC Hong Kong spokeswoman said in a statement, confirming earlier remarks by Mr Gulliver. "That makes out to be around 15,000 in the next three years."
Almost 60% of the $11.5 billion of pre-tax profit in the first half came from the banking giant's holdings in Asia, which is a 16% rise year over year, while Europe only generated $2.1 billion, a third lower year over year. Analysts did not expect the sharp rise in costs in the first half of this year, up 13% to $20.5 billion, and it constituted the biggest disappointment in otherwise profitable results.
According to Bloomberg, European banks have already slashed 230,000 jobs since the financial crisis began in 2007.
This comes immediately after HSBC announced it will sell 195 bank branches, a majority of which are in Upstate New York, to First Niagara Bank for roughly $1 billion.
HSBC hopes to build a leaner and stronger bank by pulling out of deeply indebted America and Europe and moving instead to profitable Asia and Latin America. In fact, over a third of the group's current workforce of 300,000 already reside in Asia.
Ask a Question