KPMG Study Puts New Focus on Underbanked
According to a recent KPMG study, the "underserved" market represents about 88 million individuals with nearly $1.3 trillion in income. But instead of big banks designing programs to cater to this market, they raise fees and cancel programs like debit rewards.
KPMG defines the underserved market as those who are unbanked (consumers lacking a transaction account) and underbanked (those lacking incremental-credit access), and predicts that 6 million people can join this group in the next two years. New products and services have emerged to address these consumers and allow them to safely manage their finances.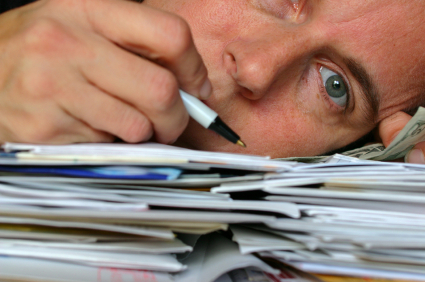 Big banks have been pushing away customers by canceling their debit rewards programs and raising fees, causing some customers to put the bulk of their money in a smaller bank and only manage a checking account for the convenience of omnipresent ATMs. However, the underserved do not have these options. KPMG broke them down into categories to better help banks understand this $1 trillion+ market. Typically these groups represent people below 40 years of age and do not make more than $60,000 annually.
Unbanked: Typically recent immigrants who are hourly workers and required to prepay most expenses. They predominantly use cash and money orders and regularly transfer funds to a foreign country.
Work-to-pay: Hourly workers with a low credit score and difficulty maintaining a consistent job. They regularly use payday lenders, prepaid cards and rely heavily on cash.
Emerging retail: Did not graduate from college and have limited access to liquidity. However, they diligently pay bills and save money, and they strive to join mainstream banking.
A company called Think Finance in March rolled out Elastic to join their suite of financial products for the underbanked to receive cash advances and access a prepaid debit card. In fact the prepaid debit card market has been expanding at a rapid rate because it caters to more than just the underbanked.
KPMG has asserted that banks have to offer comparable services of their own to compete with these startups and keep the money flowing through the banking industry.
They encourage the implementation of services specifically targeted to each segment. For the unbanked segment, there needs to be international wire/card transfers, check cashing (for non-customers), and walk-in bill pay and personal transfers. For the underbanked segment, which is pretty much everyone else, they suggest secured credit cards, courtesy advances and general purpose reloadable cards among other services.
Banks must begin to reshuffle their budget to develop products and services for this ever-growing population. They rely primarily on alternative financial services often utilizing self-serve kiosks that offer cash-based bill payment and reloadable debit cards. The benefits of these kiosks as a means for cash-preferred consumers to effectively manage their personal finances have led to a drastic increase in their numbers at retailers across the nation like Walmart.
Banks currently have made no such bid to garner this business.
Ask a Question