BoeFly's New Partnership Will Assist in More Successful Loans
BoeFly, the premier online marketplace for obtaining a loan, announced a partnership with the Association of Small Business Development Centers (ASBDC) for even easier connectivity between lenders and small business owners.
BoeFly's services previously relied on small business owners finding the site on their own or through their franchisor, if applicable, and presenting themselves to lenders. Now, with the newly formed alliance with the ASBDC, they have created a Loan Center that will seamlessly connect SBDC counselors and their clients, the small business owners of America, with BoeFly's database of over 1000 lenders.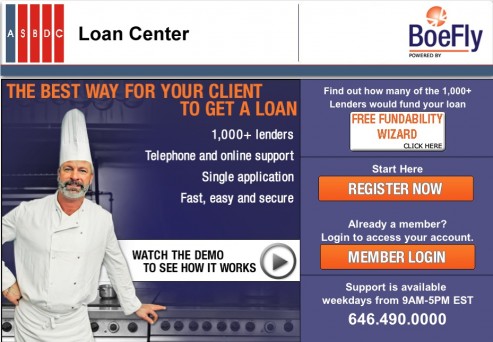 In an interview with the President of BoeFly Mike Rozman, he explained that this new partnership will hopefully create a new outlet to access BoeFly's services.
"Small business owners who work with their SBDC counselor now have a new resource to secure a loan," Rozman said. "The ASBDC works with so many borrowers and our new branded loan center will connect them with lenders from across the country, creating even more successful pairings."
With this strategic partnership, the new platform, appropriately called the ASBDC Loan Center powered by BoeFly, becomes the most efficient way for an SBDC counselor to seek financing for a small business owner. It will allow those searching for a loan to build an online bank-ready financing request, which includes the ability to securely store documents online.
Franchising reexamined
In July BoeFly announced that based on their experience and results, lenders were more interested in requests from franchise borrowers than from independent business owners.
"SBDC counselors are just as happy to work with small business franchise owners as they are with independent business owners," Rozman said of this data in light of the creation of the Loan Center. "By working with a counselor, any small business owner can put together an even more pointed package to show to lenders."
Although connecting to a lender through a counselor instead of just presenting themselves over the website may seem like an unnecessary step for small business owners, in truth the counselors provide additional assistance. The website is very clear in its instructions, but applying for a small business loan can be confusing and daunting and this new integration will ease that process.
Related: Small Business Owners Try to Stay Positive
Ask a Question