BMO Harris Gets Recognition for Community Service Efforts
While many banks have taken blows by the public over predatory lending practices, exorbitant fees and other shunned practices, BMO Harris Bank is actually being recognized by some for its commitment to serving communities.
BMO Harris announced today that it had received two 2010 Community Service Leadership Awards from the Financial Services Roundtable because of the community efforts of Harris Bank and Marshall & Ilsley Corp. which merged earlier this year. The award called the "Leadership in Community Service" recognizes a company's leadership with the community and volunteer efforts of its associates.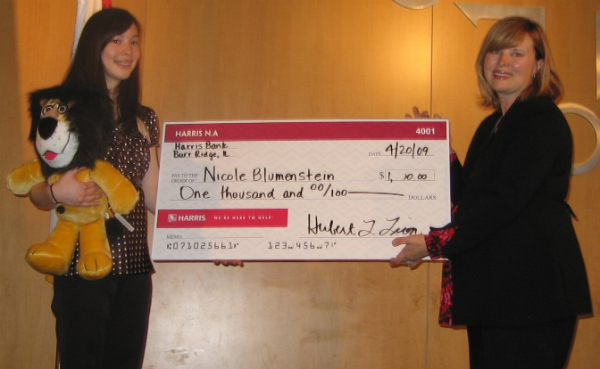 Source: BMO Harris, Money Smart Week Chicago, 2009
Both Harris and M&I were two out of fifteen financial institutions to win the Financial Services Roundtable's honor. The organization represents 100 of the largest integrate financial services companies that provide banking, insurance and investment products and services to American banking customers.
"In 2010, these two companies had 10,205 volunteers participate in community service events ranging from food drives to financial education seminars," said Financial Services Roundtable president and CEO Steve Bartlett in a statement. "At BMO Harris Bank, leadership in the community truly starts at the top. We're thrilled to honor the work of two phenomenal companies, Harris and M&I."
Toronto-based Bank of Montreal completed its purchase of Marshall & Illsley Bank in early July. The bank, which is also the parent company of Harris Bank, paid $4.1 billion through the merger and changed its name to BMO Harris Bank NA, which is to be headquartered in Chicago. According to the bank, the new name tested well with amongst various markets that included commercial and wealth customers, as well as in suburban and urban locations. BMO also discovered that the name also did well in both Milwaukee and Chicago.
BMO announced its plan to acquire M&I Bank this past December. At the time, the deal was considered to be the third largest U.S. buyout by a Canadian bank.
Read: BMO Harris Bank Soon to be the Official Title of Marshal & Ilsley
Check out: Marshall & Ilsley Corp. Acquired By Canada's BMO for $4.1 Billion
Ask a Question