Quit Your Job and Start Your Career
Before you even read this article you have to ask yourself are you looking for a job or are you looking for a career? The two are related but have vastly different implications on your life. If you are just looking for a job, this article may give some pointers but it mainly focuses on going after a career.
Before getting into the meat of the article it's important to point out the differences between a job and a career or at least how I define the two. A job is something that pays the bills, but ultimately does just that. Many people have jobs to fund other things important to them like their families or hobbies.
A career on the other hand is more life-encompassing. People who invest in their careers are usually following a dream or passion and trying to merge this into every aspect of their life. Don't get me wrong, you can't have a career without having a j0b, but I do think you can work a job without having a career, or at least your dream career.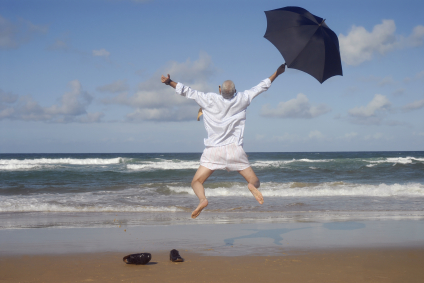 Personally, I believe it is more intrinsically valuable to focus on a career rather than a job, but there are few things you must do before you are ready to get that dream career.
Pick a Dream Job
The first part of having that perfect career is picking your dream job.
You may know what industry you'd like to work in, but not necessarily which position. In order to start making strides it's important to nail what you want to do down to the title. Let's say you want to be in advertising, what do you want to do? There are creative advertisers, production managers, account executives and the list goes on. Choosing a perfect job title will help bring focus to your career path and will also help connect your experience to where you would like to end up in your career.
Be Patient
Just because you have picked out the perfect job doesn't mean you will be working that job right away. In fact, I find it better to look at Senior Management positions and other roles that require much more experience than I have to know which direction my career should take.
Although you may not be ready for a job that require 3-7 years experience it is still good to research what employers are looking for so you can start building your portfolio.
Forget About Making Money (For Now)
Seriously, I know this sounds backwards but if you want a career that you love this is what you need to do. People who look at jobs strictly for the size of the paycheck are the ones that get trapped in a field or position they shouldn't be in. Even if your job is in the realm of what you want to do sticking around for the nice paycheck will hinder you from taking risks and making moves in the correct direction.
This is why it is crucial to keepyour finances organizedand be smart at budgeting. Just because your main objective when looking for employment shouldn't be about how much you're getting paid doesn't mean you should be careless with your finances. In fact, you should take extra care when it comes to money management so you can focus on where you need to be career-wise.
Murder Your Inner Critic
Okay, that is really strong language but it's to make up for my next cliché statement; the only person getting the way of your own success is you. There are so many great excuses for why you can't go after certain job; I don't want to move, I don't have enough experience, I've tried and nothing happens.
Confidence is key when it comes to pursuing your dream career. I truly believe that people who have an unfaltering drive and refuse to make excuses get to where they need to be. I have a lot of friends that have let the job hunt defeat them, the key thing to remember is the ones who are getting hired are the people who apply to one more job than everyone around them.
Combine What You Love with What You Do
A career is an all-encompassing lifestyle. Hence, why I saidpursuinga career is not for everyone. The most successful people can combine their social life, hobbies and passions to pursue their careers, but also put things on hold that don't do with progressing with work. Being a career driven person can be lonely and tough sometimes, but ultimately you will get more out of your job when you have a greater investment in it.
Ask a Question