Fulton Financial Corporation Merges Two New Jersey Banks, Creates Fulton Bank of New Jersey
Two New Jersey-based banks will merger under the wing of Fulton Financial Corporation to create a new bank in a deal expected to close by the end of the year.
Fulton Financial Corporation announced this week its plans to merge its subsidiary banks—The Bank of Mt. Laurel, N.J. and Skylands Community Bank of Chester, N.J.—to create the Fulton Bank of New Jersey. The new bank will have a combined 75 branches and combined assets of $3.5 billion.
"In keeping with our community banking philosophy, where decisions are made locally, the boards of directors and management teams of our two New Jersey banks have determined that they will be better able to serve existing customers and attract new customers if they merge into a single, state-wide bank," said Fulton Financial's chairman and CEO R. Scott Smith, Jr. in a statement.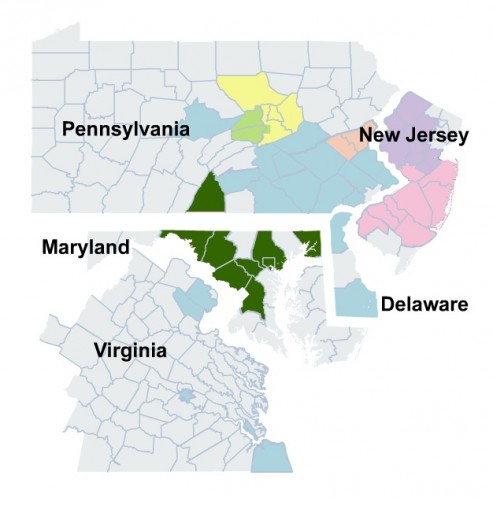 Fulton Financial Corporation is a $16.1 billion regional financial holding company headquartered in Lancaster, Pennsylvania, providing a variety of financial services throughout our ten affiliates in Pennsylvania, Maryland, Delaware, New Jersey and Virginia. Last year Fulton Financial was one of two banks recognized by Forbes Magazine as being the most trustworthy mid-cap bank in the United States with a score of 91 out of 100.
Read more: Fulton Financial Corp., Two Other Banks Recognized by Forbes
Fulton Financial Corporation is based in Lancaster, Penn. and is a $16.1 bilion bank holding company. In addition to Skylands Community and The Bank, Fulton Financial's subsidiaries also include Fulton Bank NA, FNB Bank, Lafayette Ambassador Bank, Swineford National Bank and The Columbia Bank.
Skylands Community Bank is in very good financial health according to the Bank Health Meter, which is based on the Texas Ratio percentage and is used to determine if a bank is in credit trouble. Prior to announcement of the merger, the bank operated 27 offices and 27 ATMs in the northwest region of New Jersey and had about $1.4 billion in assets.
If you bank with Skylands Community Bank then let us know what your experience has been like by leaving a review. And, if you are either strongly for or against the merger then let us know in the comments section.
Ask a Question