Americans Willing To Pay For Customer Service
Americans are demanding better customer service this year compared to last year according to an American Express survey. This can be for a number of reasons, but consumers are certainly becoming more high-maintenance as the utilization of online services and social networking leads to instant gratification.
Figures are up across the board. In an economy filled with fakers, the survey found an even greater focus on customer service with 70 percent of consumers reporting that they are willing to spend an average of 13 percent more if they know they'll be treated with excellent customer service. This figure can be compared to 2010, when just 58 percent of consumers said they were willing to spend an average of 9 percent more to receive supreme customer service.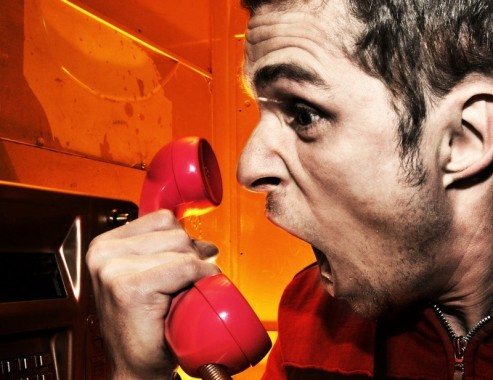 However, despite this solid uptick in willingness to spend for quality service, many businesses still do not seem to realize. An astonishing 60 percent of Americans believe businesses haven't yet picked up on the vibes and their focus on providing good customer service is still lacking. Furthermore, 26 percent of that group actually think that companies are scaling down good customer service and neglecting customers.
Read: The Future of Customer Service Professions
Not surprisingly, 81 percent of those surveyed feel that small businesses care more about providing good customer service than large businesses do.
"Getting service right is more than just a nice to do; it's a must-do," said Jim Bush, executive vice president, American Express World Service. "American consumers are willing to spend more with companies that provide outstanding service, and they will also tell, on average, twice as many people about bad service than they are about good service. Ultimately, great service can drive sales and customer loyalty."
Customer service will continue to evolve
Just because you have the product doesn't mean you're going to sell it. If you provide subpar customer service you run a huge risk; 78% of consumers have bailed on a transaction because of a poor service experience. On the other hand, 59 percent reported that they would try a new brand or company for a better service experience.
Furthermore, consumers are delighted when companies incorporate good ideas into their customer service methods. When airline moved into the world of Twitter, like Delta Airlines with @DeltaAssist, users quickly took advantage and lauded Delta's advances in customer care. Now you can easily connect to your airline with any problems you have, smoothing out the complaint process and providing instant gratification straight through Twitter.
Businesses need to make customer service a priority, especially big businesses who anger consumers when they switch things up for the worse without explanation. For example, when Netflix changed up their pricing plan consumers were most upset because they felt betrayed. Overnight, Netflix went from being a great deal to a moneymaker for greedy corporate executives who hike prices for no apparent reason. We'll see how business changes for them come August 31.
Ask a Question