Fed: Interest Rates to Stay 'Exceptionally Low' Until Mid-2013
Global stock markets took a nose dive in the past two weeks as investors look to the Federal Reserve for a rescue plan.
The Federal Reserve will maintain a tight monetary policy where the federal funds rate is expected to remain at currently low levels at least until mid-2013, said the central bank following its August FOMC meeting.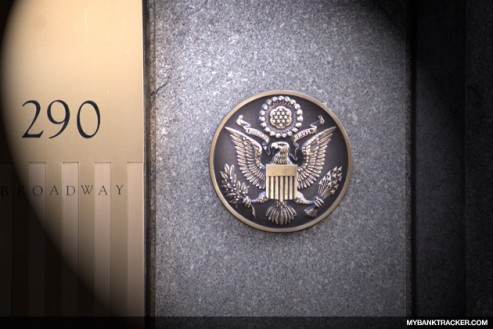 "Information received since the Federal Open Market Committee met in June indicates that economic growth so far this year has been considerably slow than the Committee had expected," said the Fed in a statement.
On Monday, the Dow Jones Industrial Average fell 634.76 points, posting the sixth-worst point drop in U.S. history. The market sell-off followed a Friday night announcement from credit rating agency Standard & Poor's to downgrade the long-term U.S. credit rating from AAA to AA+.
Read: S&P Downgrade to U.S. Credit Rating Threatens Interest Rates
Investors were hoping that the Fed would hint at a plan to assist the struggling economy – possibly in the form of further quantitative easing. In June, the Fed completed its second round of quantitative easing after purchasing $600 billion in government bonds in hopes of spurring economic improvement.
However, the Fed delivered no mention of any short-term methods it would employ to address deteriorating investor and consumer confidence.
The Fed pointed out that economic growth has stalled due to troubling labor market conditions, slowed household spending, a weak housing sector, and higher food and energy prices. Meanwhile, the Fed's long-term inflation projects remain unchanged.
"The Committee discussed the range of policy tools available to promote a stronger economic recovery in a context of price stability. It will continue to assess the economic outlook in ligh of incoming information and is prepared to employ these tools as appropriate."
The current target range for the federal funds rate is zero to 0.25%. Interest yields on deposit accounts are likely to stay at currently depressed levels.
The next Fed meeting will be held on September 20.
Ask a Question