Capital One Moves Closer to Too-Big-To-Fail Title
Capital One has finished up talks and announced it will buy the $30 billion credit card portfolio of HSBC for a premium of approximately $2.6 billion with the intention of expanding its domestic credit card business.
The deal is expected to close in the second quarter of 2012, and supplements Capital One Financial Corp's (NYSE: COF) purchase of ING Direct which included a $2 billion capital raise completed in July.
For Britain's HSBC (NYSE: HBC), based in London, the sale would help the bank to continue shedding unwanted businesses that no longer fit with its approach to having a narrower banking focus as a result of the financial crisis. It also ends its stab at consumer and subprime lending in the United States.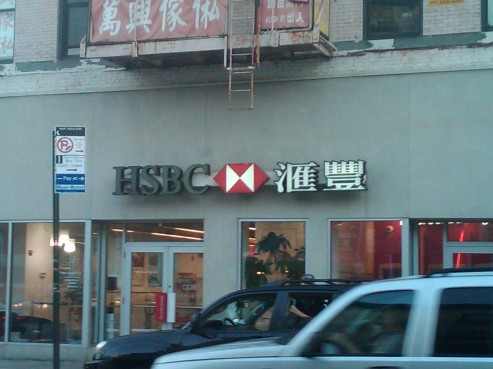 The deal, announced at 12:31 AM this morning, includes about $30 billion of credit-card loans in addition to "private label" credit cards that banks issue in the name of others, mostly retailers.
"Adding the HSBC card business to our own will enhance our credit card franchise and accelerate our achievement of a leadership position in retail card partnerships," Capital One Chairman and CEO Richard Fairbank said in a statement.
With these two huge acquisitions, some fear that Capital One may be making a bid to become another too-big-to-fail bank. Two weeks ago the National Community Reinvestment Coalition said of the ING purchase that Capital One should be stopped because if it should crash it will endanger the entire financial system.
Read: What The Capital One-ING Direct Deal Means for Customers
"We already have four too-big-to-fail banks, why make a fifth?" John Taylor, chief executive officer of the Washington- based advocacy group, said in a statement mainly directed to the Federal Reserve. The $9 billion acquisition would make Capital One the sixth-biggest U.S. bank by deposits, and when the HSBC deal closes, Capital One will become the third-largest issuer of private label credit cards up from sixth. It will remain the fourth-largest U.S. credit-card issuer; J.P. Morgan Chase & Co. is currently the largest.
Ask a Question