Most Americans Can't Cover a $1,000 Emergency Expense
How prepared are you when unexpected expenses arise? According to the National Foundation for Credit Counseling significantly more than half of Americans aren't turning to savings accounts when unexpected expenses of $1,000 pop up.
Some 64 percent of Americans polled by the organization said they would turn to other avenues like a parent, a friend or someone else when unexpected expenses arise, while the remaining 36 percent of American consumers polled said they would use their savings accounts. Here's now the numbers actually broke down:
17 percent of respondents said they would rely on friends or family for rainy day funds
17 percent said they would neglect existing obligations to satisfy the emergency fund
12 percent said they would sell or pawn assets
9 percent said they would take out a cash advance on their credit cards
9 percent said they would take out a loan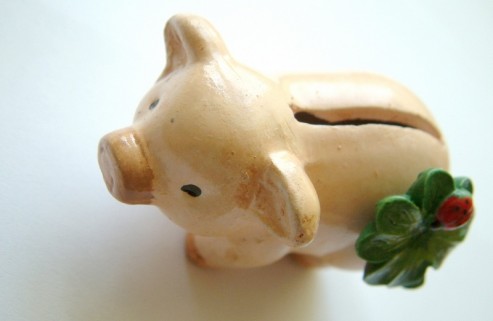 Click here for full survey results.
Here is some advice for those who aren't able to save enough for a rainy day: ignoring your financial obligations is never a good option, even if you're unable to make payments. It's always best to contact the creditor in question and attempt to negotiate a payment plan that can work for you. Keeping the lines of communication open is key, and can help you effectively eliminate your debts, save your credit score and avoid debt collectors.
Check out: Debt Collection Activity on the Rise
If you have to rely on friends or family for a loan, it's always best to solidly hash out the details of your arrangement in writing so a clearly defined plan for paying off your debt is established. Borrowing money without one can lead to money arguments and potentially strain those relationships.
Learn: When Should You Loan Money to A Family Member?
Selling off or pawning your personal property isn't necessarily a bad idea if you're short on cash, but can also lead to trouble. The NFCC makes a great point in saying that pawning or selling your property can be troublesome because you ultimately end up selling items at bargain prices, especially when you're already in dire straits. Selling your personal items is best when you can set a purchase price that is good for you and put aside the proceeds in a savings account.
If you find that you must pawn your items, online startup Pawngo could be worth looking into. The service, which was funded in part by the financial backers behind Groupon, allows its member to pawn their valuables for small, low-interest loans.
Read more: Pawn Your Valuables Online for Some Quick Cash
Taking out a cash advance or piling on new debt to satisfy the old should be done with caution, since it can compound your debt problem. Before you consider taking on new debt make sure you've exhausted all other options. And, if you're one of the 64 percent of consumers without sufficient savings then make sure to follow our steps.
Also check out: Top 5 Timeless Money-Saving Tips
Learn more: 5 Myths About Saving Money Techniques
Ask a Question