First FDIC-Insured Bank for Youngsters Turns 24
If you're a young person interested in saving, or a parent that wants to instill the importance of saving in your young children then you may have a friend in Young Americans Bank, the only FDIC-insured bank geared specifically towards young people.
Denver-based Young Americans Bank recently turned 24 years old this past Tuesday, which is the huge milestone for a bank that's for almost a quarter of a century helped to promote proper smart money habits for young people aged 21 and younger. The bank is operated by the Young Americans Center for Financial Education, a nonprofit that promotes financial education for young people.
Young Americans Bank says it opened three to four years before many other prominent youth savings initiatives began. Specifically, the bank was founded before similar social policies were introduced by famous scholar and researcher Michael Sherranden and before another organization—the Savings for Education, Entrepreneurship, and Downpayment Initiative—began testing the idea of Children's Development Accounts 15 years ago. Since opening, the Young Americans Bank has served more than 471,000 young people around the country and expanded to other locations beyond Denver.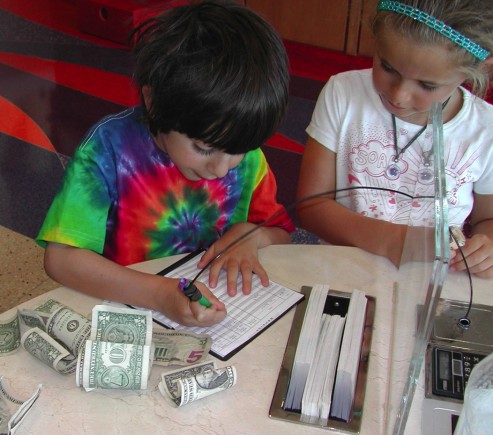 Those choosing to bank with Young Americans Bank have the option of opening savings accounts, certificate of deposit, basic or traditional checking accounts with debit cards, online bank accounts, credit cards and can even acquire small loans that can be used on items such as books, bikes and cars. As of the end of March the bank had total deposits of about $12.7 million and assets of $13.9 million, according to its website. According to the bank, more than 65,000 young people from around the world have opened accounts since it was formed.
To date, the bank says it has over 15,000 accounts, while more than 90 percent of those accounts are for savings and hold an average balance of $550. The savings accounts require a simple $10 deposit carry no monthly service fees as long as deposits or withdrawals are made once every three years. Up to four withdrawals can be made per month on these type of accounts, while the balances earn interest on a quarterly basis. Funds placed in a savings account held with Young Americans Bank can be accessed either online, by mail or by contacting the bank via telephone.
If you're a young person interested in opening up an account with Young Americans Bank, or a parent that wants to get their child into the habit of banking wisely then click here to learn more.
Ask a Question