Citi Launches Corporate EMV Credit Cards
Citi treads ahead with a new offering of credit cards equipped with EMV chip technology to corporate clients.
Citi (NYSE: C) announced that it will begin issuing corporate credit cards with EMV chips to U.S. clients in phases.
The chip technology has been largely adopted by foreign countries that suffer from rampant card skimming. Business clients traveling abroad often find it inconvenient when merchants don't accept traditional magnetic strip cards. The introduction of this technology helps meet the demands of Citi's business clients on this front.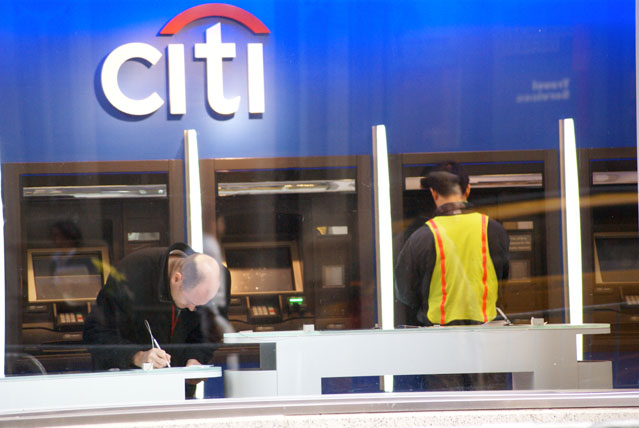 "Many of our clients are leading multinational organizations with cardholders that travel extensively," said Julie Monaco head of North America Global Transaction Services at Citi, in a press release.
"They require a payment product that can meet their needs wherever their business takes them and Citi is at the forefront of bringing this product innovation to our commercial card clients."
These will not be the first next-generation cards from Citi. Last month, the Citi Executive AAvantage World Elite MasterCard, slated to offer EMV chip functionality later this year, was introduced by American Airlines for affluent international travelers.
An EMV chip prevents fraud with enhanced security measures that safeguard card payment data and utilize heightened user validation protocols. The U.S. is one of the largest nations that has not yet abandoned the familiar mag-strip cards but issuers are leading the transition.
In addition to Citi, other big banks that have begun offering credit cards with EMV chip technology include JPMorgan Chase, Wells Fargo, and U.S. Bank. However, many of these offerings are catered towards travelers and elite clients. The average American consumer won't see EMV chip technology become a standard for at least a couple of year.
Visa, the largest global payment network, recently announced a timeline for the shift to more secure card payments in the U.S. Visa aims for widespread adoption of the enhanced chip technology by merchants in 2013.
Ask a Question