Does The President Deserve a Vacation?
During harsh economic times like the ones we find ourselves in today, the only thing you want to do is get away. That's exactly what the President intends on doing at the end of this month while most Americans cannot even afford to think about leaving their home, that is if it hasn't been foreclosed on yet.
The economic woes our country is facing creates an awkward time for the Obama family to take a 10-day vacation out to Martha's Vineyard, Mass. where his 28-acre beachfront house rental will cost around $50,000 a week, featuring a basketball court, pool, boathouse, barn and a single hole golf course. This time off will certainly infuriate many taxpayers especially because they are covering the millions of dollars it will cost for the U.S. Secret Service agents, communications officials, top aides, drivers, and U.S. Coast Guard personnel who must follow him there.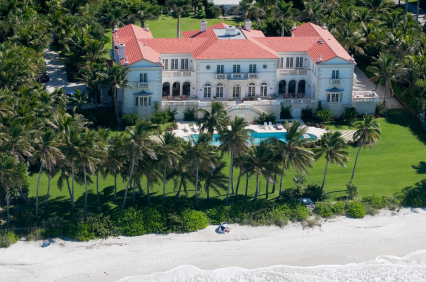 The Coast Guard will have to keep ships floating near Obama's estate, a presidential helicopter and jet must be kept ready for takeoff at any given moment and security agents will be on 24-hour duty. Armored SUVs have been flown in to carry the presidential family around the island.
However, the stress of the current Presidential office definitely requires some outdoors time, and Obama will obviously have to dedicate a considerable amount of his vacation to dealing with our country's ongoing debt, foreclosure and joblessness situations.
Some White House officials do not discourage the vacation at all. "I think all this 'Why is he taking a vacation?' stuff is ginned up by the media," said former Clinton spokesman Mike McCurry. "I don't think any American will fault him for getting away, especially if he comes back with some fresh ideas on how to create jobs."
Others are not as supportive. Dana Perino, George W. Bush's White House press secretary, does not seem to think this is the proper time or venue for Obama to be. "Perception is reality, and they've got some bad reality," she says. "A trip to the Vineyard isn't going to help them right now."
So many factors, including the poor timing of our country's credit rating being downgraded, cause some to wonder whether an exclusive Martha's Vineyard vacation is really in the spirit of the times. We want our President to be refreshed and come back with new ideas, but does it have to be done so brazenly and at such a high cost?
With 14 million people unemployed, 250,000 homes owned by the government, and another 850,000 homes are in some stage of foreclosure, some are saying that perhaps the President's trip should highlight tough economic times by taking a more all-American vacation. What do you think about President Obama's luxury jaunt?
Read: Travel Tips That Won't Break the Bank
Ask a Question