Smartphones as On/Off Switches for Credit Cards
A patent in the market offers a glimpse at what may be one of the most effective credit card fraud prevention tools ever invented.
Using a smartphone, credit card users would be able to activate and deactivate their credit cards, according to a patent held by ICAP Patent Brokerage.
The invention would link credit cards to smartphones via a mobile application that acts as a "remote control" for the cards. A cardholder can turn a credit card "on" or "off" from the mobile app.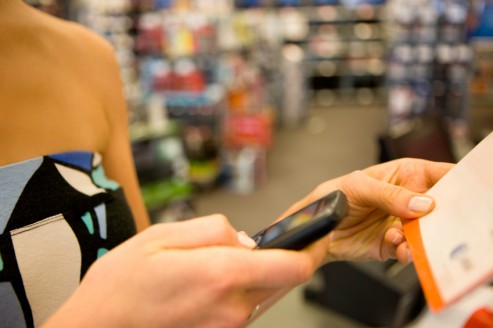 When the credit card is "on", it functions the same way consumers are accustomed to today. But, when turned "off", the credit card is essentially frozen – incapable of processing transactions.
This means that credit cardholders have the power to limit the window in which their cards can actually be used.
Whether a credit card was stolen, skimmed, or hacked, the account would not be able to make unauthorized purchases if it was disabled. Furthermore, a security mechanism can make it so that a credit card is automatically turned "off" after every single completed transaction.
Due to the explosive usage of smartphone devices, the patent for this intuitive fraud prevention technology is becoming increasingly relevant – and closer to reality.
Read: Youngest Consumers Up Use of Mobile Banking, Mobile Payment Platforms
"Mobile payment systems will be at the forefront of e-commerce in the future, and securing these systems from unauthorized access or hacking will be critical for their use and adoption by end consumers," said Dean Becker, CEO of ICAP Patent Brokerage, in a press release.
"This technology should be of interest to financial institutions, smart phone manufacturers, smart phone developers, e-commerce companies, or any other organizations looking to enter this fast growing space."
The technology has some similarities to near field communications technology, where a user uses a mobile devices to make a point-of-sale payment. Users would have to log into their credit card accounts on their mobile devices before the NFC chip can transmit payment data. Telecom companies, tech giants, and financial leaders are already in this race for cardless payments.
But, this patented technology held by ICAP Patent Brokerage appears to be much easier to bring to market as many Americans continue to swipe their credit cards.
Ask a Question