Bank of America Shaves Off Canadian Credit Card Business
America's largest retail bank will sell off its Canadian $8.5 billion credit card portfolio to TD Bank Group in a deal valued at $8.5 billion.
Bank of America® NA (NYSE: BAC) announced earlier this morning its plans to sell off MBNA Canada to TD Bank in a deal expected to add 1.8 million active accounts to TD Bank's already robust base of roughly 4 million accounts. TD Bank will also acquire certain other assets and liabilities and will pay a "modest premium" on Bank of America®'s Canadian credit card portfolio.
"We are very pleased to be acquiring MBNA Canada's credit card business. This acquisition will position TD as a top card issuer in Canada," said Ed Clark, Group President and CEO, TD Bank Group. "We've consistently said that we will seize good opportunities that make strategic sense, fit within our risk profile and are financially attractive. This franchise brings new customers to TD, provides attractive additional options for our customers and is a great complement to our existing high-growth credit card business."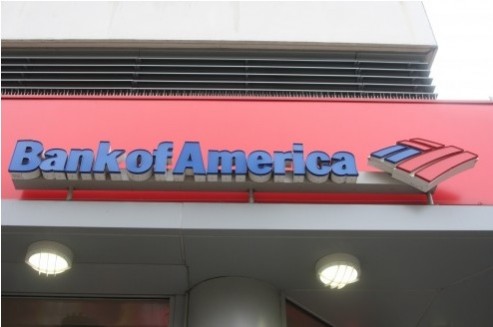 The deal is expected to close in the fourth quarter of this year.
Bank of America® Divests Credit Card Businesses Domestically, Internationally:
MBNA Canada's sale is just one of several transactions Bank of America® is targeting to help it exit the international credit card business. Bank of America® announced today its plans to exit both its credit card and loan businesses in the U.K. and Ireland, worth roughly $19 billion, and also signed an agreement to sell off its Spanish credit card business to private equity firm Apollo Capital Management Inc. earlier this month.
Bank of America® has also sold off portions of its credit card business within the United States both to Sovereign Bank and Regions Financial Corporation. In the latter case, Regions inked a deal to purchase the $1 billion credit card portfolio of FIAA Card Services, a former Bank of America® subsidiary.
Read more: Regions Bank Buys $1 Billion Credit Card Portfolio from FIA Card Services
Ask a Question