Overdrafts Continue to Plague Consumers
New rules may have cut the number of overdraft incidents but overdrafts fees are not getting any cheaper.
Overdraft fees charged by banks have not fallen since the Federal Reserve started enforcing opt-in rules one year ago, according to the Consumer Federation of America (CFA). The association studied the overdraft fees and practices at 14 largest banks in the U.S. and offered suggestions to protect consumers.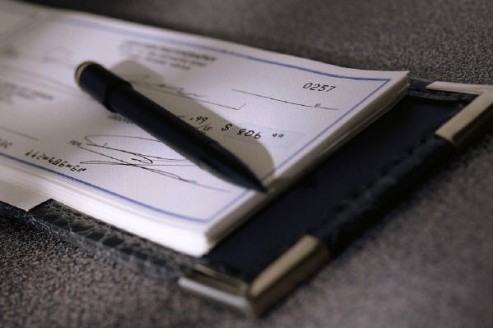 On August 15, 2010, the Fed began enforcing a rule that required consumers to enroll in overdraft protection programs. Previously, all customers were able automatically enrolled in such plans. The goal was to prevent consumers from being hit with exorbitant overdraft fees that could end up costing hundreds of dollars.
Read: Customers Pestered Into Opting In for Overdraft Protection
While the laws may reduce the number of consumers getting hit with overdraft fees, the fees themselves continue to be expensive.
"Bank overdraft fees at the largest banks remain steep, ranging from $33 to $37, and far exceed the typical $20 debit card overdraft," Jean Ann Fox, director of financial services for CFA, said in the report.
Also, customers who do not settle overdraft balances can get hit with more fees. SunTrust Bank charges $36 after a week and Chase tacks on $15 for every five days when an overdraft remains unpaid.
The study highlights a predatory practice where banks reorder checks and debit transactions that maximizes the potential to incur overdraft fees. By processing larger amounts first, customer balances are emptied more quickly so that banks can charge multiple fees on subsequently smaller overdrafts.
Citibank, Wells Fargo, and Fifth Third Bank are among the banks that have changed their processing procedure to lessen the number of overdrafts that occurred, according to the study.
"If the cost is computed as for a payday loan, banks are charging triple and quadruple-digit rates to borrow money when all the fees are added up," added Fox.
The study found that a $100 overdraft that was repaid in two weeks was equivalent to a payday loan with interest rates of 3,259% APR at Fifth Third Bank, 2,799% APR at RBS Citizens, and 2,574% APR at PNC Bank.
"Regulators should prohibit banks from manipulating payment processing order to drive up overdraft fees and should require banks to offer consumers the lowest cost overdraft coverage for which they qualify. Bank should be prohibited from charging for overdrafts triggered by debit cards that can be denied at no cost to consumers," Fox recommended.
Ask a Question