Review: The Reborn Chase Debit Card Merchant Ultimate Rewards Program
The Ultimate Rewards program for Chase debit card customers has been resurrected with a different format. How does it fare compared to its pre-July 20 version?
Chase (NYSE: JPM) is offering an overhauled debit card rewards program following disappointing news that the bank was discontinuing its Ultimate Rewards program for debit card customers.
The new Ultimate Rewards program for debit cards is based on targeted merchant partnerships and is available to a unique customer for a specified time period. The old program, eliminated starting July 20, applied a universal points-per-dollar-spent formula.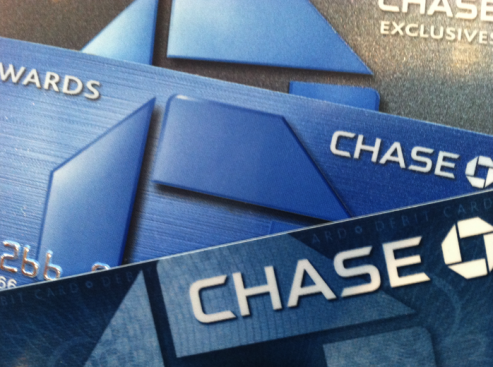 Depending on the spending habits of the customers, Chase's merchant-specific Ultimate Rewards program may offer greater points-earning potential.
Before Merchant Based Ultimate Rewards
With the old Ultimate Rewards program, the standard free Chase debit card earned a fixed one point for every $5 spent when users selected "credit" at the register. For a $25 annual fee, customers could upgrade to the Chase Ultimate Rewards debit card, which earned four points for every $5 spent.
To the financially-savvy, the points earning potential was inferior to the popular Chase Freedom® credit card, which offered at least one point per $1 spent on all purchases. However, customers who prefer to avoid debt and use debit cards to track spending have found the program to be a good bonus.
After Merchant Based Ultimate Rewards
The new Ultimate Rewards program delivers several merchant-specific, customer-targeted offers.
Some of these offers to customers include:
Get 3 points for every $1 spent at Barnes & Noble (on purchases of $150 or more)
Get 2 points for every $1 spent at A&P, Pathmark, or Waldbaums (three separate offers)
Get 15 points for every $1 spent at Ruby Tuesday
"This is a special invitation only offer and is intended solely for the Chase Debit Card customers who received this communication directly from Chase," noted in the email to customers. Because customers are reporting different offers, it indicates that they're uniquely targeted based on the type of merchants and locations where customers use their debit cards.
Read: Chase Rolls Out Merchant Rewards through Debit Card Ultimate Rewards Program
The offers are valid in-store only but Chase debit card customers don't have to enroll or register. So, Ultimate Rewards points can be earned without their knowledge, as long as they selected "credit" at the counter.
Better or Worse
Under the Ultimate Rewards program, Chase customers can starting redeeming points at 2,000 points for $20 cash back, in 1000 points/$10 cash back increments. Essentially, one point is equivalent to one cent cash back.
The new Ultimate Rewards program is similar to offering 2%, 3%, or 15% cash back only at certain merchants. The old format provided the equivalent 0.25% to 0.80% cash back depending on the debit card, but on all purchases.
Moving forward, Chase debit card users should pay attention to any attractive offers that they may want to take advantage of and use their debits for those particular purchases. Meanwhile, they could use a cash back or rewards credit card on everything else.
Ask a Question