Walmart Looking More Like a Bank, Warrants Concern
The largest retailer in the United States is expanding its financial services, which may signal government agencies to treat it as a bank.
Walmart (NYSE: WMT) operates MoneyCenters in 1,800 of its stores in the United States, offering financial products that include money transfers, bill payment, money orders, prepaid cards, and check cashing. Its increasing resemblance to a banking institution may result in the need for government oversight.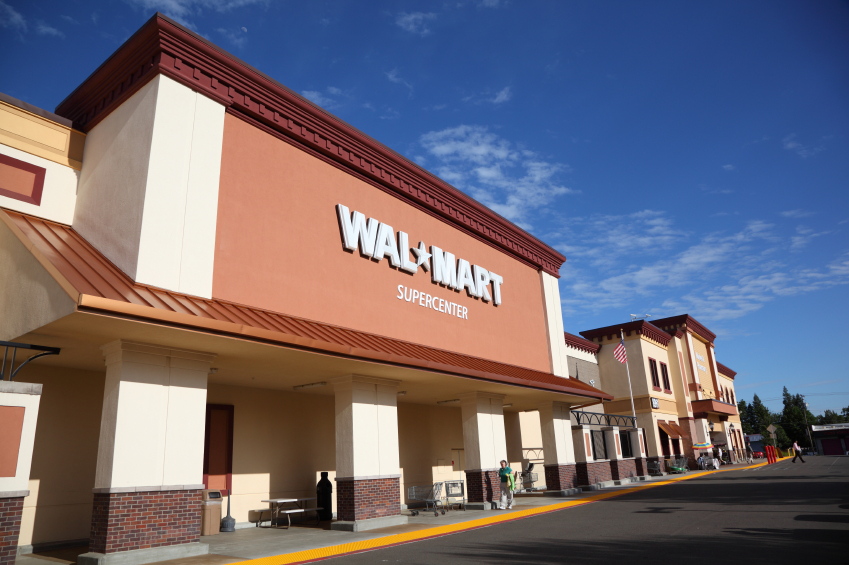 On August 8, the retailer announced that it will be expanding check and card cashing services to over 4,300 stores nationwide. In addition to cashing payroll, government, and tax refund checks, Walmart will cash most pre-printed (non-handwritten) checks. Furthermore, customers can now cash payroll cards and eligible government benefit cards as well.
"We are constantly looking for ways to make life better for our customers while saving them money," Daniel Eckert, Head of Walmart Financial Services, said in a press release.
"We believe that all significant providers of consumer banking services should be subject to CFPB supervision." – CBA
For the unbanked and underbanked, Walmart has become a popular destination for those in search of financial products and services. Because of the rise of non-traditional banking services providers, the newly formed Consumer Financial Protection Bureau (CFPB) have these providers on their radar.
At the end of June, the CFPB made a request for comment on how it should supervise non-depository financial services providers, which is likely to include Walmart.
"Although the CFPB does not have the authority to regulate the retail operations of these companies, the agency does have the authority to regulate the financial services provided by large retailers that are in direct competition with banking products, and we believe the agency should have a category to cover these financial service providers," the Consumer Bankers Association wrote in a comment letter to the CFPB.
"We believe that all significant providers of consumer banking services should be subject to CFPB supervision."
The retailer already possesses banking licenses in Canada and Mexico but Walmart scrapped its U.S. banking license application in 2005 due to opposition from the financial industry. As the nation's largest retailer, Walmart's penetration into the financial space represents significant competition.
"In our view, an equitable, competitive environment is best achieved when all financial service competitors operate under the same set of rules."
Ask a Question