Low Credit Card Late Payment Rate Could Shift Industry's Future
Americans are holding their wallets close during the economic downturn causing the late credit card payment rate to fall to the lowest it's been in the past 17 years, which may cause credit card issuers to reevaluate how they'll make money.
This improved responsible behavior among the credit card using Americans has TransUnion reporting that the national credit card delinquency rate, or the rate of payments 90 days or more past due, fell to 0.60 percent, down from 0.92 percent year over year, which is the lowest it has been since 1994.
While it's reassuring, and hopefully not surprising, that Americans are becoming more responsible with the amount of debt they take on, this is made even more significant by the fact that credit card spending actually increased in the last quarter.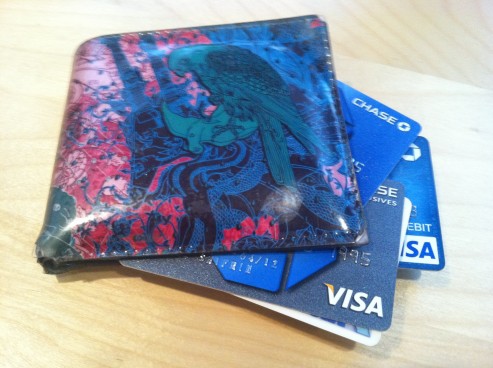 However, responsible debt usage isn't the only thing that caused the late payments rate to fall. Consumers cut down the number of credit cards they carry, and banks have tightened their standards for approving card applications.
Read: Credit Card Default Rates Broadly Decline
After banks had to write off astronomical amounts of uncollectible debt, they tightened up their standards and now most banks won't issue cards to consumers if their credit scores are too low. Additionally, many banks have cut the limit on existing cards as a preventative measure.
Bad for the banks
But what does this mean for the future of credit cards? With mobile companies on the brink of huge innovations in NFC technology, payment processors are relying on its ease of use and omnipresence to fuel a new wave of spending.
The driving force behind credit card companies endorsing NFC technology is the fact that it will get consumers to not think before they purchase. With the ability to buy anything, receive points and utilize coupons straight from your cell phone, card issuers are hoping that consumers will become even more impulsive when they buy. It goes without saying they are relying on lots of people to be late on their payments with this new access to cash.
If consumers become more responsible, they will continue to be tightfisted, and thus less likely to just take out their phone and swipe it for a Vitamin Water or a new paperback. Because of upfront and future costs they might not even be interested in utilizing NFC technology altogether.
Credit card companies and banks, as well as the Google Wallet and AmEx Serve, need to reassure consumers that they can still be responsible with this new payment method. Consumers are always skeptical to open a new path to their wallets. Couple that with doubts about security and you're looking at an eager audience comprised of a bunch of early adapters — and not much else.
Let's hope responsible spending doesn't mean a halt to innovation.
Related: Smartphones Create New Interaction With Customers
Ask a Question