Tough Time Getting a Credit Limit Increase
The American population has become more responsible when it comes to managing credit card debt, but it doesn't appear to convince card issuers to increase card limits.
A credit card's limit plays a major role in the formula for calculating consumer credit scores. It's one of the credit score components that consumers tend to tackle to improve their credit worthiness.
But, despite smarter credit card management following the financial crisis, card issuers seem to be more reluctant to extend limits.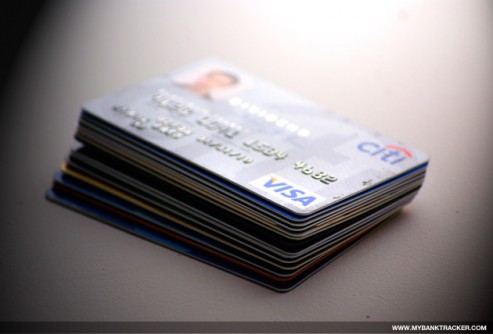 Since applying for my Chase Freedom® credit card nearly two years ago, there has yet to be any change of terms that reflect my squeaky-clean repayment history: No APR decrease, No credit limit increase.
Usually, card issuers are open to discussing better card terms after six months of unblemished account activity.
So in the past weekend, I decided to give Chase a call – a call that lasted only one minute. After getting a representative on the phone, having prepared to use the "I'm planning a vacation" excuse, he immediately said, "Your credit reports will be pulled," in response to my credit limit increase request.
The rep added that it was Chase's current policy to pull credit reports for all customer-initiated account reviews. I politely declined the offer and went on my way.
Next up, I went online to Citibank's website to request a credit limit increase on my Citi Dividend Platinum Select card. After hitting the link to for the credit limit increase, I was presented with page that asked for my income and desired limit increase amount. The fine print also said that my credit reports may be pulled to process my request. Again, I didn't go forward with it.
During both credit card limit increase requests, I was utilizing less than 3% of my total card limits.
Banks' Tightened Lending
The FICO credit score, a standard in the financial industry, uses two metrics to determine 30% of the score: how much a consumer borrowed and how much a consumer can borrow. Financial experts advise consumers to keep their balances under 30-50% of their limits. Low debt utilization results in higher scores.
Consumers who are about to apply for a major loan, such as an auto loan or a mortgage, often try to boost their credit limits and pay down balances to raise their credit scores in preparation.
A recent study by TransUnion, one of the three consumer credit bureaus, found that consumers made $73 billion more in credit card payments than purchases. Another report in August by TransUnion showed record lows in credit card delinquencies nationwide.
"National credit card delinquency rates have fallen to levels not seen since 1994 as consumers continue to tighten their spending," said Ezra Becker, vice president of research and consulting at TransUnion's financial services business unit.
Read: Low Credit Card Late Payment Rate Could Shift Industry's Future
Many factors are influencing card issuers' decision to keep a closer eye on borrowers, no matter how responsible they appear to be.
Careful underwriting standards have become a focus after the lending industry was blamed for signing off on predatory subprime mortgages. The wobbly economy poses concern over the health of financial institutions while Americans continue to struggle in the face of high unemployment. As seen with new rules over debit card swipe fees, the regulatory environment has impacted the operations of the financial industry.
Credit limit increases are likely to be difficult to come by but not impossible. American Express card customers have reported successful attempts at credit limit increase requests.
Those with already sizable card limits will have a harder time.
Follow Simon in the MyBankTracker Community and on Twitter: @simonzhen.
Ask a Question