Bank of Internet Launches UFB Direct Airline Rewards Savings & Checking Account
Bank of Internet's new division, UFB Direct, is being introduced with two products with a focus on earning airline miles/points.
Bank of Internet (NASDAQ: BOFI) launched UFB Direct with a savings account and a checking account that lets customers earn miles and points for participating airlines. Both accounts carry no monthly fee or required a monthly minimum balance.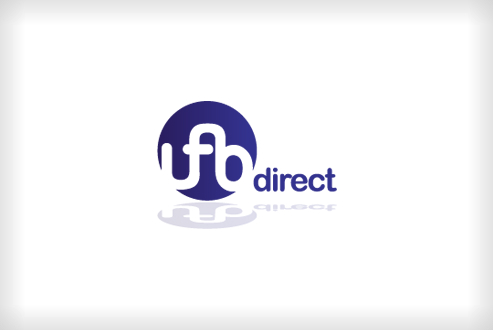 Airline Rewards Savings
The Airline Rewards Savings account offers a free ATM card, free MyDeposit (scanner-based check deposits), and free FinanceWorks (budgeting tool powered by Quicken).
1.30% APY (as of 8/17/11)
Earn 500 airline miles/points after 90 days of account opening
Earn an additional 500 airline miles/points on your first-year account anniversary
At 1.30% APY, the Airline Rewards Savings account delivers a highly attractive yield compared to the 1.00% APY offered from online savings accounts at popular online banks such as ING Direct, Ally Bank, and American Express.
Airline Rewards Checking
UFB Direct's Airline Rewards Checking account offers unlimited domestic ATM fee reimbursements, Purchase Rewards (merchant-fund debit card rewards), MyDeposit, FinanceWorks, first 50 checks free, and person-to-person payments through Popmoney.
Earn 1 mile/point for every $2 point-of-sale debit transaction posted
Receive a one-time additional 1,000 miles/points after having a direct deposit totaling $1,000 or more in one calendar month
With many banks shutting down their debit card rewards program, the Airline Rewards Checking accounts stands out with two debit card rewards programs – which may sway customers away from unremarkable yields at interest checking accounts.
Customers are asked to provide their airline rewards program information upon account opening. Miles will be deposited to customers' rewards program within 60 days after the end of each statement cycle.
The AAdvantage®program from Amiercan Airlines are among the participating airline rewards programs for UFB Direct – more participating airlines are expected to be added in the future.
Some consumers may recognize UFB Direct as it was previously owned by Waterfield Bank, which failed in March 2010. Bank of Internet acquired UFB Direct at the end of 2010 in strategic move to pick up domains with market value, according to a Bank of Internet spokesperson.
Current Bank of Internet customers should note that UFB Direct falls under the same FDIC number as Bank of Internet. So, the FDIC insurance deposit limit is spread across the two divisions.
Ask a Question