Sprint to Replace Rebate Checks With Prepaid Cards for Wireless Customers
Sprint customers due for a mail-in rebate with Sprint will now start receiving their fund on prepaid cards through a new program between the wireless carrier and credit card issuer American Express.
The program, announced earlier this morning, will provide Sprint customers who purchase Sprint phones and are eligible for a mail-in rebate an American Express Prepaid Reward Card instead of a paper checks. The cards can be used anywhere American Express cards are accepted.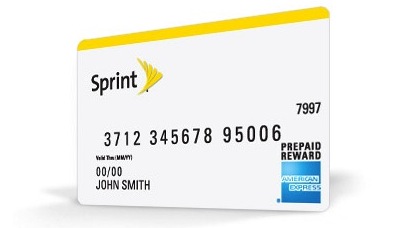 Some benefits of the new cards include faster rebate processing and immediate use of funds upon activation. Activating the card is also free, though after six months a $3 monthly fee will be charged to the card if the funds aren't used up. Balance inquiries, customer service and replacing a lost or stolen card is also free. According to Sprint, most of its wireless customers due rebates use the funds immediately after receiving them.
"Our goal is to provide premium quality and a great customer experience in all aspects of the sales process. With the help of American Express, we are able to streamline the rebate process and continue to offer our customers the best value in wireless," said the president of Sprint's consumer business unit Bob H. Johnson in a statement. "The new program will provide a simplified rebate experience that's faster than a check and safer than cash.
The American Express-Sprint partnership is just one of two that have occurred this year. Both companies came together in mid-July to expand American Express's mobile payments service, Serve(SM), which allows its users to make purchases and have the charges added to their monthly cellular phone bills.
Read more: American Express Continues to Expand Serve(SM) Mobile Payments Service
Sprint Nextel had more than 52 million customers at the end of the second quarter of 2011.
According to the Yankee Group, a research and analysis organization for the information technology industry, mobile payments are expected to increase from $162 billion in 2011 to $984 billion by 2014.
Ask a Question