We Look to Irrelevant Housing Market Indicators
Most are reporting that the housing crisis is gloomier than ever, especially since new home construction took a dip in July. However Warren Buffet, who has been quite outspoken about our ailing economy recently, seems to think our housing market is on the right track.
Earlier this week, the monthly report on new residential construction was released by the U.S. Department of Housing and Urban Development. It stated that permits to build new homes fell 3.2 percent to 597,000 units and privately-owned housing starts fell 1.5 percent to 604,000 units.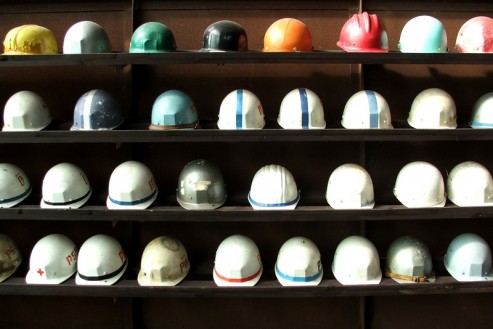 Furthermore, according to the National Association of Home Builders, builder confidence in the single-family home market stayed unchanged at the very low level of 15. Anything less than 50 indicates a high level of uncertainty and poor prospects for the next six months. Other disheartening figures include just 413,000 units under construction in July, the fewest since 1970, and a 4.9 percent drop in single-family housing starts to 447,000.
All of this is definitely made worse by the glut of foreclosed homes in the market owned by both private lenders and taxpayer-owned mortgage giants, Fannie Mae and Freddie Mac. Recently, plans proposed by the Obama administration to turn these 250,000 Fannie- and Freddie-controlled homes into rentals and sell them off to private investors received a lot of scrutiny because this has been available for years, but no one's ever wanted to do it.
However, if we don't get rid of the garbage, how can we make room for new housing?
At least someone is optimistic
Warren Buffet seems to see the big picture in everything, as shown by his recent New York Times Op-Ed imploring Congress to "stop coddling the rich" and his take on the housing market. He thinks the market could work off its excess inventory before mid-2013 and return to sustainable levels in terms of pricing and foreclosures. This may seem way off base, but building permits rose 3.2 percent and housing starts rose 9.8 percent year over year. And hey, he's Warren Buffet.
Buffet might also be optimistic about our housing market because multifamily building increased 7.8 percent and apartment construction increased more than 6 percent.
Nevertheless, I still don't see how he can reconcile this next bit of data. There are over 1.6 million homes in foreclosure according to RealtyTrac, "excess inventory" we need to rid ourselves of, but we need to build about 1.2 million homes annually to be considered healthy. This doesn't even include the "shadow inventory," or vacant homes kept off the market because owners fear the outcome of selling now, which might include another 2 million homes.
Despite Buffet's sentiments, it seems mighty difficult to not only rid ourselves of the excess, but also up construction when there is already such a glut of empty homes available.
However, not everyone is as pessimistic as I may seem. In Detroit, the locally criticized Project 14 finally took off today. Announced in February, it was designed to solve two problems simultaneously: get more police presence in the city and fill up the enormous amount of vacant houses. Through the project, police officers will be allowed to purchase a home owned by the Detroit Land Bank Authority for as little as $1000 down and receive $150,000 to renovate it. Yesterday, the first officer moved in.
Cut the glut
Filling up the vacant homes is crucial to stabilizing the housing market, which is interconnected to the job market, and of course the budget deficit. Why are we lamenting – or even focusing on – the slowdown of construction when we have millions of homes sitting empty that can't be filled?
The need for politicians to enact policies that will get things done as opposed to battling it out with each other is approaching a critical point. Confidence among Americans in their politicians is waning – and I'm sure it doesn't help that Obama and his family just left for a 10-day vacation to the beautiful Martha's Vineyard. Now more than ever we need our politicians at home focusing on the job market and the housing market and finding ways to resuscitate the two.
Detroit's plans may have been criticized by taxpayers who have to cover the home's renovations, but we've been taking such heavy hits at least someone is trying to make progress. If our leaders can't step it up, we are headed for a double dip recession – and possibly much worse.
Ask a Question