Classic Italian Race Car Sold for $16.4 million
This weekend, a 1957 Ferrari 250 Testa Rossa Prototype smashed the world record for most expensive car sold at auction, bringing in a hefty $16.4 million — the sale price was $14.9 million, plus a premium for Gooding and Co, the auction house — at the annual Pebble Beach Concours d'Elegance car auction, in Monterey, CA.
The 250 Testa Rossa was a legendary car in the racing world, and this specific car had a storied racing history, both in Europe and South America, including an outing at the Le Mans 24-hour race.
Just two years ago, another '57 Testa Rossa set the world record for most expensive car sold at auction, changing hands for no less than $12.1 million. The year prior to that, another Ferrari — this one owned by James Coburn — set the previous world record: $10.9 million.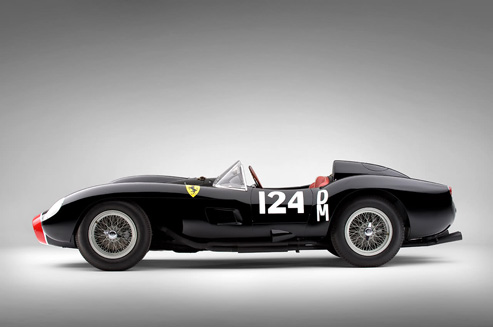 The Ferrari was estimated to be worth $13 million leading up to the auction, but sold for significantly more to an unknown buyer. The President and founder of Gooding, David Gooding, described the car thusly: "Being in the presence of the 1957 Ferrari Testa Rossa Prototype is a visceral and breathtaking experience unlike anything I've ever known."
Check Out: Luxury Spending — Back In Fashion?
Gooding & Company, who put on the auction every year at Pebble Beach, are known for selling multiple multimillion dollar lots at the event. Last year, Gooding sold three cars for upwards of $6 million each, and sold more than $64 million worth of automobiles in 106 different lots.
Gooding also helped broker the deal of the most expensive car sold in history, outside of auction: a 1936 Bugatti, which was sold to California's Mullin Automotive Museum for somewhere between $30 million and $40 million, in May of last year.
The collector car market, which had slowed along with other markets after the 2008 crash, is making a comeback, as both buyer and seller confidence returns. Appropriately for 2011, however, you would need hundreds of millions of dollars to take part in the rising tide.
Ask a Question