IRS to Keep Closer Eye on Business Card Purchases
The IRS is planning on more proper procedures to better track credit and debit card purchases by taxpayers. The change will come in order to ensure that income matches payments.
A newly released audit recommends that the Internal Revenue Service scrutinize the amount collected through merchants and the amount of third-party payments.
A law in 2008 required banks and third-party payment processing companies to report annual merchant transaction amounts to the IRS for review. The rule was an effort to reduce the tax gap — the difference between the tax owed and the tax that was actually paid. It was expected to bring in nearly $10 billion in additional tax revenue over ten years, according to the Treasury Department.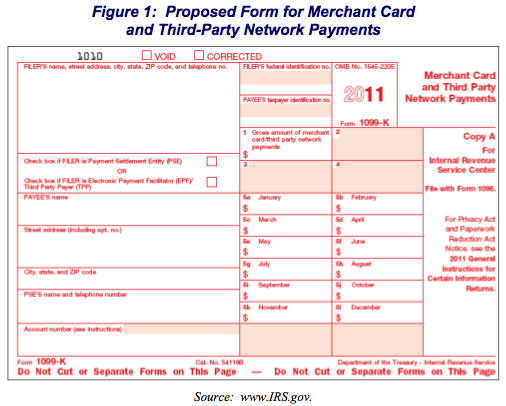 Conducted by the Treasury Inspector General for Tax Administration (TIGTA), the audit pointed out that payment processing companies were supposed to report merchant card and third-party payment information to the IRS via Form 1099-K, Merchant Card and Third Part Network Payments.
The form serves as a way to gather information and data on industries so the IRS can focus on businesses that tend to be under-reporting income. An alternative form hopes to include a line that allows businesses to report the amount of cash back received, to reveal the net payments made.
Read: Trend: Business Credit Cards Endanger Individual Consumers Too
The report says that IRS official have agreed with the recommendations by the TIGTA and plans to take corrective actions. The effort is expected add millions of additional information reporting documents to the IRS computer systems.
Starting early 2012, businesses of sizes – whether you are a registered corporation or a sole proprietors filing Schedule C's – will be see the new changes on 2011 tax forms – and should be prepared to provide the appropriate information.
"The IRS is in the process of redesigning the Tax Year 2011 income tax forms and the corresponding instructions to accommodate the reporting of these merchant card and third-party payments," the report states.
Ask a Question