Bank of America Relieved as WikiLeaks Loses Steam
The future of WikiLeaks' planned, vague assault on Bank of America® (NYSE: BAC) seems to be in jeopardy, as the organization has admitted that former collaborator and current detractor Daniel Domscheit-Berg, deleted five gigabytes worth of documents leaked from the bank.
As for his motives in deleting — or, as he stated elsewhere "shredding" — the files, Domscheit-Berg cited concerns that WikiLeaks could not protect the identities of its sources. Wikileaks Twitter account has confirmed Domscheit-Berg's claims, adding that he also destroyed a complete copy of the US no-fly list, and internal emails from "around" 20 neo-Nazi groups.
As early as October of 2009, Julian Assange, founder of WikiLeaks, told Computerworld that he was in possession of a BofA executive's hard drive. More recently, in November of 2010, Assange told Forbes that his next leak would be focused on the private sector, and that the information he had "could take down a bank or two."
Check Out: Activist Group Threatens Bank of America® with WikiLeaks Documents that Prove Fraud
The day after the Forbes interview was published, Bank of America® stocks dropped more than 3%, due to investors' fears that Assange had the bank in his sights.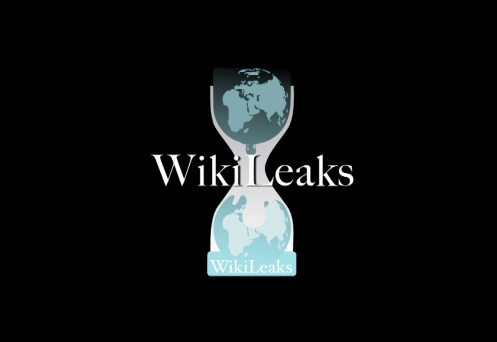 Bank of America® Gets Nervous
In December, DomainNameWire reported that Bank of America® had purchased domains with top executive's names followed by insults like "sucks" or "blows" in a move to prevent organizations like WikiLeaks from doing so later on. Now the bank, run by CEO Brian Moynihan, owns both BrianMoynihanBlows.com and BrianMoynihanSucks.com, as well as .net variations, and URLs that insult their CFO, Charles Noski, and other board members.
Since then, WikiLeaks has released no documents relating to the bank, and some have speculated that they were not as damning as Assange had claimed. A Reuters story from February of this year reported that sources from within WikiLeaks had suggested Assange was never quite sure whether his Bank of America® data were actually scandalous or incriminating, and that it would "require a substantial amount of effort by financial experts to determine whether any of the material was newsworthy."
Now, that opportunity is gone, is Domscheit-Berg is to be believed.
WikiLeaks 2.0: OpenLeaks?
Relatedly, Domscheit-Berg is currently launching his own whistleblowing repository website, OpenLeaks. OpenLeaks aims to do a better job protecting its sources, and intends to act as more of an intermediary between sources and the media, rather than as a producer of content.
As for their differences, Domscheit-Berg and Assange had a falling out in September of 2010, prompting Domscheit-Berg to pen an expose entitled Inside WikiLeaks: My time with Julian Assange at the World's Most Dangerous Website. In the book, Domscheit-Berg characterized Assange as an egomaniac who was dangerously unconcerned about the safety of the whistleblowers that provided WikiLeaks with documents and information.
Due to their differences, Bank of America® customers, and public at large, will likely never know what, if anything, the bank did wrong.
Ask a Question