Rumor: Cheaper iPhone 4 To Hit the Market
Tech geeks, early adaptors and frugal shopper alike are scourging the internet to see if the rumors are really true: Is Apple releasing a cheaper iPhone 4?
Well savers, keep your wallet in your pants, the rumors are still just rumors. It all started with an early morning (3:38 am EDT) Reuters release announcing "exclusive information" about the upcoming release of the iPhone 5.
According to unnamed sources, there are flash drives for an 8GB iPhone currently being manufactured in Korea. Although the sources failed to point out the specific company it is confirmed that Apple sources it's flash drive production to Toshiba and Samsung Electronics located in Japan and South Korea respectively.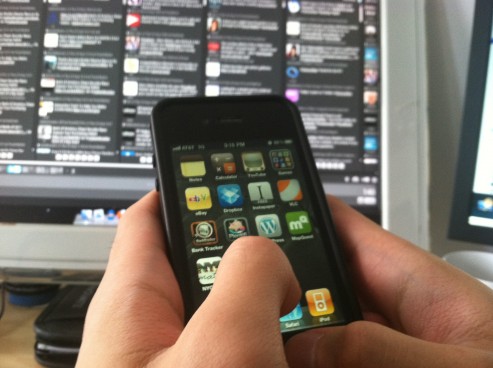 Cheaper Phone Would Mirror Past
When launched in June 2010, the iPhone 4 was only offered for 16GB and 32GB and cost customers between $150 – $200 with a plan.
With reports of the new iPhone 5 around the corner — sometime in September — speculators are right to believe the iPhone 4 would be offered at a lower price. This would mimic the same move Apple made after the iPhone 4 was released bringing the 8GB iPhone 3 to as low as $50 (with contract).
Check out: A Guide to the Best Mobile Banking Apps
Good Business Move By Apple
Releasing a cheaper model of the iPhone 4 is a good strategy for Apple to hook-in those late adapters. Although it doesn't hold as much space, chances are individuals who haven't gotten on the iPhone-train most likely will not need as much space as those that are attached to their smartphones — then again they are addicting.
There is the concern of a cheaper model stealing the spotlight when it comes to the iPhone 5, but if Apple has gotten anything right, establishing a strong brand relationship is definitely. Many Apple users are not just customers of the tech-giant, but fans and advocators.
Currently an iPhone 4 without contract will run you around $600, it is expected that this rumored model will not be sold for any less than $200.
Ask a Question