Interactive Tools To Help You Retire Comfortably
If you're looking for more tools to help get your financial house in order look no further than the Financial Security Project, a financial literacy project spearheaded by Boston College.
If you're unfamiliar with the organization, the Financial Literacy Project was formed back in 2009 through a grant from the U.S. Social Security Administration, and aims to promote financial literacy through its independent research, products and financial education initiatives. The organization, which is part of the Boston College's Center for Retirement Research, also publishes a blog called "Squared Away: Frontiers in Financial Literacy," that covers financial education topics ranging from retirement, spending, savings and education.
As I've had the opportunity to write about in the past, online financial literacy tools exist in abundance, especially for the parents looking for fun way to educate their children about the merits of finances. But, but where are all of the financial education interactive tools for adults? If you're an adult looking for a fun way to determine what financial moves to make then the Financial Security Project's interactive tools could be right for you.
Don't Sabotage Your Retirement:
One of FLP's online tools is called the Curious Behaviors That Can Ruin Your Retirement. One of the main points of the game is to show that it's not necessarily a lack of funds that gets in the way of people reaching their retirement goals, but an inability for them to think long-term. One of the interesting things highlighted in the story is that distractions can play a big role in the ability to hit retirement goals.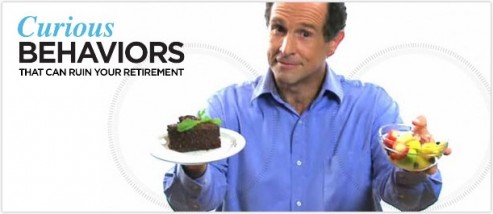 After asking you a series of questions related to your retirement goals and mortgage payments (if applicable), the game takes you through a series of scenarios to determine what, if anything, your retirement mentality is. In one case, the game's virtual moderator asks you whether you'd choose to purchase a $2 cup of coffee today or $4 in one year (here's a hint: taking the $4 is the better answer). In eleven chapters, the video presents ways we trick ourselves into not investing in our future, and offers solutions to help you learn to make the right choices.
Hitting Your Retirement Goals:
If you not sure what you'll need to do to hit your retirement goals then one tool, called Target Your Retirement, could be right for you as well. In a number of steps, the game shows you how controlling your spending, working longer hours and using your house can work to significantly boost your retirement income in the long term. The game first prompts you to answer a series of questions about your earnings, current retirement savings, possible pensions, mortgage obligations and other data to get an idea of where you stand.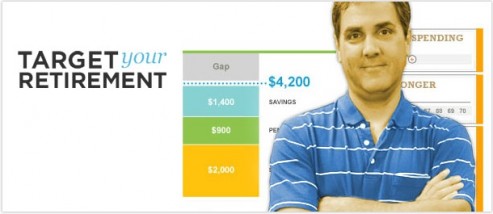 After getting your first magic number—your estimated monthly retirement savings—the online tool then helps you work out a specific plan to help reach you second magic number: your target monthly retirement income. The plan you create is based on certain assumptions and estimates that may or may not be applicable to you, so it's always a good idea to find a financial planner or use an number of resources to see what works best for you.
Retirement Planning By Life Stages:
The third and final interactive tool is called Get Rich Slowly, and is divided into five ages between 45 and 85. Each of the five group categories is tasked with making a financial decision for Norm and Sally, the game's fictional group. The ultimate objective of the game is to provide its participants with a roadmap to determine issues like how much Norm and Sally need to save, how they should allocate their assets and even how well they communicate with each other.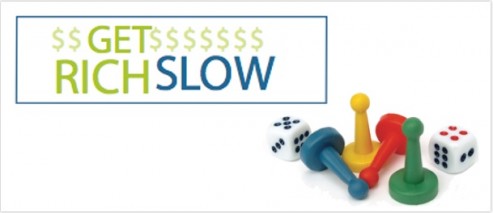 Each of the five age categories focuses on a different aspect of Norm and Sally's retirement decisions. For example, age 45 focuses on the financial decisions that will serve as the backbone of this couple's retirement goals. Ten years later at age 65, the focus shifts to how much longer Norm and Sally will have to work to reach their retirement goals. By the end at age 85, Sally has become a widow and the focus is then shifted to what choices she'll have to sustain herself in retirement.
Make sure to visit the Financial Literacy Project's website for more information, tools and publications on financial literacy.
Carolyn Okomo is a finance writer and the Tuesday columnist for MyBankTracker.com. You can follow her tweets @CarolynMBT.
Ask a Question