Capital One, ING Deal Worries Californians
For days now policy makers have been urging the Federal Reserve to place greater scrutiny over Capital One's purchase of ING Direct. Many in California are even more worried.
Last week U.S. Rep. from Massachusetts Barney Frank and the top Democrat on the House Financial Services Committee sent a letter to Fed Chairman Ben Bernanke in an effort to receive a 60-day extension to the public comment period and public hearings on the deal. He claims that this deal will swell Capital One to such a point that it will create another mammoth bank for no reason.
Read: Capital One Moves Closer to Too-Big-To-Fail Title
"This proposed purchase would create the fifth-largest bank in the United States. For this reason alone, care should be taken to thoroughly examine the impact," Frank wrote.
Capital One and ING Direct Strike a Deal
When Capital One agreed in June to buy ING Direct for $9 billion in stock and cash, there were immediate concerns about the impact of consolidating banking assets, especially in terms of exacerbating the housing crisis.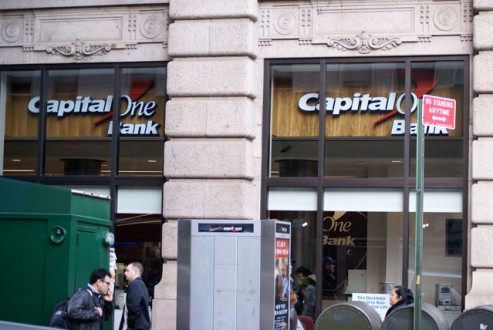 These concerns are especially felt in California.
Up to 50 California community-based organizations and policymakers have mimicked Frank's requests by asking the Federal Reserve to hold public hearings in California on the proposed merger. These groups are most upset because they use Capital One's services but the bank has not invested any of its profits back into the state.
More than ten percent of Capital One Financial Corp's (NYSE: COF) credit card lending and an estimated equivalent amount of ING's deposits come from California.
Contributions to the Housing Crisis
And the credit card operations aren't the only ones causing residents to feel taken advantage of. Analysis of Capital One's home mortgage and small business lending shows that it largely ignores lower income neighborhoods in California.
Nevertheless, the bank isn't going down without a fight.
In a letter to the Fed in response to requests for a comment extension, the bank made it clear they did not feel responsible for the housing crisis and that they have been prudent with regards to mortgage underwriting.
"Capital One's prudent management of its business — including avoiding originations of the kinds of exotic mortgage products that were at the root of the crisis — demonstrates our balanced commitment to both safety and soundness and consumer protection," the McLean-based company said in a written statement.
But California residents are not satisfied.
They use this data almost as a proof against the bank. They found that lower income neighborhoods have been largely ignored when it comes to home mortgages and small business lending.
The implications of that argument though cause the groups to largely rely on Frank's letter and another local qualm. As unlikely as it sounds, Capital One actually has no branches in the state of California and only two ING Direct cafes. Without branches the banks can amass profits without being held accountable under the Community Reinvestment Act and without reinvesting at all in the state.
Related: Capital One Submits Bid for HSBC's U.S. Credit Card Unit
Ask a Question