Earthquake Scare: Don't Forget Financial Preparations
Tuesday's earthquake that rumbled the East Coast posed a new concern for many people who've never had to consider the financial preparations for such an event.
The 5.8 magnitude earthquake at 1:51 PM Tuesday shook the Eastern Seaboard from Cincinnati to New York City and from Georgia to Toronto, Canada.
Unlike the familiarity with seismic activity by those in the Pacific coastal states of the "Ring of Fire", the East Coast population are likely to be less acquainted with emergency plans of this nature.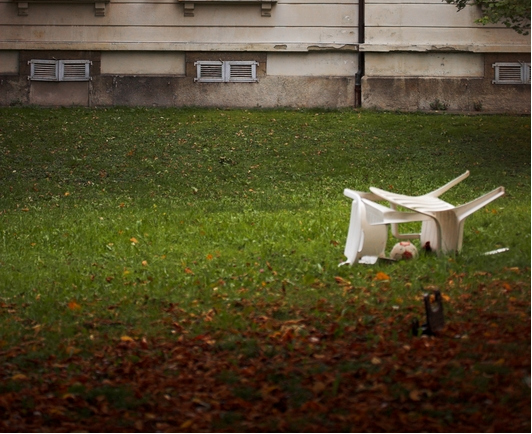 While no major damage was reported following yesterday's temblor, it is a reminder to review one's financial emergency contingencies should a similar occurrence result in more than just the tipping-over of lawn chairs.
Insurance
Insurance to cover earthquake damage can vary depending on location in relation to a fault line, home construction, and value of the property and possessions.
Homeowners on the West Coast are advised to factor in the costs of purchasing earthquake and tsunami insurance. Meanwhile, those on the East Coast don't typically account for the coverage from damage caused by such natural disasters because of their scarcity.
By performing a cost-benefit analysis of the cost of such insurance policies and the value of your property and possessions to help decide whether it is worth protecting these belongings.
Read: Financial Precautions During Hurricane Season
Liquidity
A wallet with a debit card, a credit card, and some cash is a combination of payment methods fit for almost any situation.
Having a little cash at home and a little cash wherever you go is always a good way to cover your bases. If power goes down, card networks would be inaccessible, leaving cash as the only way to pay.
Financial documents
Many Americans use fireproof safes at home or pay for a bank safe deposit box to protect important personal and financial documents. Advancements in technology also make it easy and inexpensive to have multiple copies in various locations.
Tax returns, bank and investment account statements, birth certificates, and medical records are just some of the documents that can be backed up into a password-protected flash drive or in cloud storage.
Follow Simon in the MyBankTracker.com Community and on Twitter: @simonzhen.
Ask a Question