Chase Donates $530,000 to Forward-Thinking Detroit Youth Programs
Chase (NYSE: JPM)announced today the donation of $530,000 to six Detroit nonprofit organizations that focus on helping local youth.
These six charities share the common trait that they have hired Detroit youth this summer or plan to assist them during the upcoming school year.
"Chase's grants make a greater impact in Detroit because they encourage nonprofit groups to collaborate," said Sarah McClelland, president of Chase in Michigan. "We are addressing the learning needs of Detroit's youth throughout the year and providing summer work that teaches solid job skills and helps students stay — and do better — in school."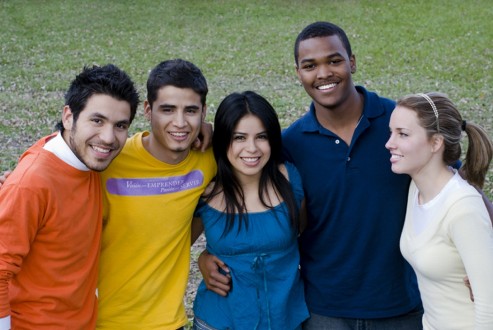 Community projects such as cleaning parks, alleys and graffiti-covered garages are just some of the ways members of these nonprofits have been employed over this summer.
Youth employment granted $325,000
The Greening of Detroit received the largest single grant of $150,000 for its Green Corps youth employment program, which employs up to 70 teens from low- and moderate-income families. The youth work with community groups and learn to plant trees and beautify neighborhoods.
This was to be expected, as Chase grants funding supplies the bankroll for Greening.
Chase also granted $125,000 to Urban Neighborhoods Initiative to support its business apprentice program in Southwest Detroit. Fifty kids are trained for six months and learn valuable skills such as financial literacy and other on-site experiences that are relevant to their career aspirations.
The last $50,000 went to City Connect, which secured employment for 30 Detroit youth in six-week, paid positions.
Education receives $205,000
The ubiquitous Teach for America took first place here with a $100,000 grant, which will help bring over six bright new teachers for Detroit's public schools.
Another $55,000 was rewarded to Inside Out Literary Arts to help support over 400 high school students at Detroit International Academy attend in-school writing clinics. This money will allow the students to meet with a writing instructor and learn poetry and writing skills. They will also publish and perform their own works.
Finally a $50,000 grant went to Mosaic Youth Theatre, which provides 100 kids with free entry-level performing arts training.
Ask a Question