Payfone Adds Donations Service to Payments Plaform
Mobile payments processor Payfone has been making a number of strides in its direct mobile billing services, but its most recent partnership will offer consumers a convenient way to make donations using their phones.
Payfone announced plans to team up with Mobile Accord, a company already vested in mobile technology for nonprofit businesses through its mGive plaform, so that consumers signed up for Payfone will have the ability to make donations and have the charges automatically added to their monthly cellular phone bills.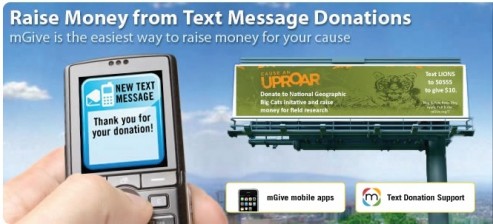 For those unfamiliar with either Mobile Accord or its mGive platform, the company was founded in 2005 and bills itself as the first U.S. company to offer mobile tools specifically for nonprofit organizations. The company is also responsible for leading more than 7,000 mobile campaigns around the world and has raised more than $41 million in donations for the disaster relief efforts in Haiti. During that campaign, more than 2 million Americans sent in text donations when the program was activated, and $22 million was raised in the first five days of the Haiti relief campaign alone. All funds raised during the campaign went directly towards funding Haiti relief efforts.
Mobile Accord also boasts to have processed more than 85 percent of all funds raised via mobile giving.
"As the premier provider of mobile giving, it is absolutely critical we offer the nonprofit community a secure technology platform that ensures real-time delivery of safe, secure donations with accurate reporting and visibility into all transactions," said Mobile Accord's CEO Nim Patel in a statement. "Our goal is to offer donors across the globe the ability to make charitable donations from any device at any time. Through our partnership with Payfone, we are able to continue delivering on that promise."
More recently, Payfone partnered with wireless carriers T-Mobile and Verizon to offer both carriers' customers access to direct billing services. Payfone's payments services are powered through a system called SmartBill—a network shared by wireless carriers. Through SmartBill, payments made through Payfone are tied to a mobile customer's SIM card, device ID and location so there's never a need to collect credit card information.
Read more: Verizon Wireless, Payfone Partner for Mobile Payments Platform
Learn: T-Mobile and Payfone Collaborate on New Mobile Billing Technology
Ask a Question