Bank of America to Sell off Half of China Construction Bank Holdings
Bank of America®, in a move both to meet new banking regulations and to raise core capital, has officially announced its plans to sell 13.1 billion common shares in China Construction Bank.
The sale, to a group of undisclosed investors, will raise $8.3 billion in capital, or about $3.3 billion in after-tax gains.
This news comes on the heels of a tumultuous couple of weeks for the bank, which recently sold off its foreign credit card operations, saw its stock dip down to $6.01 a share, and then got a $5 billion investment in preferred stock from Nebraska financial guru Warren Buffett.
Check Out: Bank of America® to Layoff 3,500 Employees
Bank of America® acquired a 9% stake in Construction Bank of China, the Asian nation's 2nd largest bank, in 2005 for $2.5 billion and purchased more shares in June of 2008, bringing their holdings to slightly over 10%. They were contractually forbidden from selling the first group of shares until today.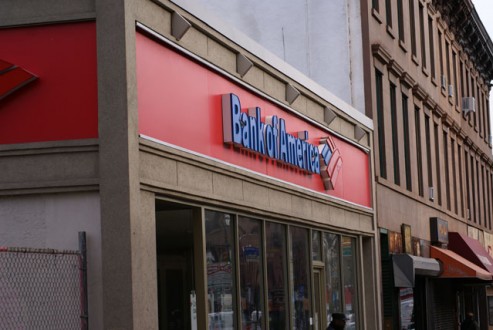 Now BofA plans on selling about half of its total stake, bringing its share in the bank down to about 5%, in a move to comply with new liquidity requirements under Basel III — the third version of the global banking regulatory standards negotiated in Switzerland — and as part of a larger strategy under CEO Brian Moynihan, who is trimming the fat at Bank of America® and focusing on the core of the business: commercial and investment banking.
The New York Times reports that, not including this sale, Moynihan has sold off $30 billion in assets since 2010, or about the exact amount BofA lost in its acquisition of Countrywide.
This deal, combined with Buffett's investment last week, has made traders slightly more confident in Bank of America®'s long-term outlook, and its stocks are trading up above $8 a share today. Just last week it was reported that the bank might need $200 billion in fresh capital to clean up its balance sheet.
Between Buffet's check and this sale, they've only got $192 billion to go!
Ask a Question