Best Places to Live, Really?
CNN Money released its annual Best Places to Live list for 2011, focusing this time on small towns with populations between 8,500 and 50,000.
This year's winner is Louisville, CO, a smallish Rocky Mountain town tucked between Denver and Boulder, that CNN describes as "safe…and easy to navigate." For those two reasons, plus the relatively low unemployment rate (6.3%) and the access to good jobs in the Denver area, CNN Money placed a crown on the head of this — probably — dull hamlet of not even 20,000.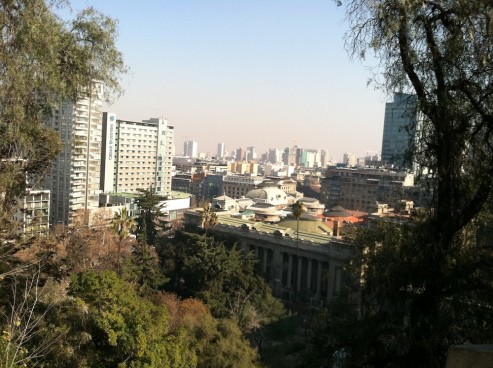 Right behind it was Boston suburb of Milton, MA, (Pop: 27,000) and next by Solon, OH (Pop: 23,300), which boasts employers like Nestle and Swagelok. Don't like the Northeast or the Midwest? Try slots four and five: Leesburg, VA and Papillon, NE.
What did we do as Americans to deserve a list like this?
In order to make the list, CNN Money takes various factors into account like area income, home affordability, low crime rates, low unemployment, low commute times, school quality, and cultural offerings to come up with an aggregate score that, in theory, appropriately ranks America's small towns against one another. In fact, they sent reporters to the top 35 towns to "interview residents, assess traffic, parks, and gathering places, and consider intangibles like community spirit."
Unless you're in the top 35, CNN uses a quant-driven approach to answering the question: what makes for a good life?
CNN Money assumes that for a truly fulfilling life, Americans want the perfect harmony of six or seven different quantifiable factors, and that by optimizing all of them, they can find the Best Place to Live every year, as these factors fluctuate with the vagaries of the markets. They'd be right about that, but they limit the conversation to small towns, when large metropolitan areas are the drivers of our growth, not idyllic towns.
This is CNN Money, after all.
And ironically, many of these "small towns"are little more than suburbs of the large cities that are more likely America's Best Places to Live. The market has spoken on this matter, after all; the aggregate population of the top ten small towns on CNN's list is about 228,000 souls — about the same number that left Detroit in the last decade! And Detroit most certainly doesn't become more ideal as it gets smaller.
Perhaps CNN Money's editors knew that people didn't want to hear that New York, Chicago, Boston, Los Angeles, San Francisco, and Washington DC are the best places to live in the States, for the millionth time.
But it seems less likely that they wanted to hear about Louisville, CO and Papillon, NE. Then again, who knows?
Ask a Question