RushCard Users Can Now Download App To Manage Prepaid Cards On-The-Go
RushCard users need no longer worry about losing access to their card information when on-the-go now that the company has rolled out a free new mobile application for the Android and iPhone.
The new app will give RushCard members the ability to check their balances, review their transactions and transfer history. The app, which can be downloaded by searching "RushCard" in both the Android Market or at Apple's App store, also includes a feature called Card-to-Card which allows members to send money to other RushCard users for less than it costs to send a traditional money wire transfer.
"The Android and iPhone apps are yet another channel we've provided to members to help them manage their money on the go," said the company's president Ram Palaniappan in a statement. "Since many of our cardholders are using web-enabled phones, the RushCard apps provide an invaluable money management tool for busy cardholders."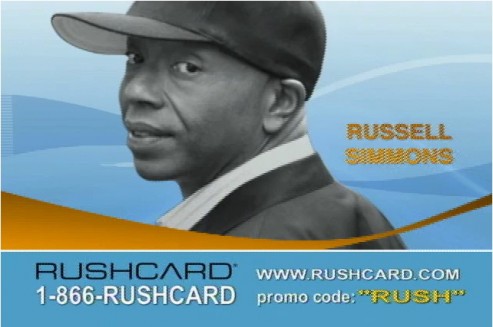 More recently, RushCard creator and hip hop mogul Russell Simmons debuted a new suite of prepaid cards designed by his ex-wife: former fashion model, clothing designer and businesswoman Kimora Lee Simmons. The cards, which feature a iced-out diamond card design, carry one-time fees of between $3.95 to $14.95.
Simmons also launched an online community this past May to allow RushCard users to field questions and share advice and information on personal finance topics. At the time, Simmons said the community would "promote financial freedom & literacy."
Read more: Kimora Lee Simmons Designs New RushCard
Learn: Russell Simmons Helps RushCard Users Get Their Money Right
While Simmons claims on that his RushCards charge no more than $15.90 in monthly fees the company that manufactures the cards, called UniRush LLC, and four other were subpoenaed by Florida Attorney General Pam Bondi this past May on the belief that it had forced its customers to pay hidden fees on each time they made purchases. Bondi's office also claimed that RushCard users were The four other companies subpoenaed along with UniRush included First Data Corporation, Green Dot Corporation, Account Now, Inc. and Netspend Corporation.
Check out: Russell Simmons' Prepaid RushCard, Four Others, Investigated Over Hidden Fees
Ask a Question