Betterment Launches New Site Design
The financial world is not always know as flashy and attractive — so to say — but as more individuals jump on the tech-finance bandwagon it is becoming crucial to have a good looking product.
Understanding that a strong website is imperative to building a strong brand, Betterment has recently relaunched with a new design.
If you haven't had the chance to read up on Betterment, its an investment service aimed to help busy people invest their money in a smart, easier way — in short.
When asked about the new site, CEO and Founder Jon Stein said:
"We're passionately committed to making the smartest, easiest, best investment product possible. Our core product and our dedication to help people invest their money in a better way have not changed, but the new design enhances an already intuitive experience. The site is now sleeker and more sophisticated. It will serve as the platform for some exciting new features we are on the cusp of launching. These tools will offer actionable and achievable advice that is unique to every individual customer. We can't wait to release these additions later this fall."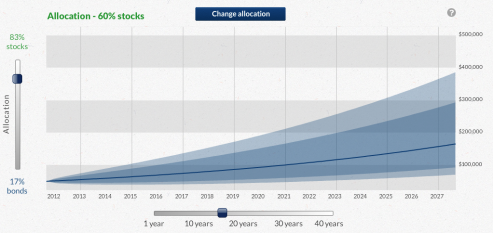 The site is easy to navigate and even has a demo to show what you can expect. Even for those who are not 100% into technology Betterments calculators and interactive graphs make it so simple to see how much you can save and/or make off your investments.
If you are already a Betterment user, you can get $10 if you refer a friend to the website. There is an annual management fee of 0.3% – 0.9% of your average balance. To learn more about Betterment visit the newly redesigned site.
Ask a Question